About
Wayne Heating and Air-conditioning is a professional HVAC company offering installation, repair and maintenance in Blairsville, Blue Ridge and Hiawassee, GA. Located at 254 Mountain Woods Rd
Blairsville, GA 30512, we also service the areas in the surrounding vicinity.
We make sure that our staff are trained in the latest and oldest technology, be it an old wood-burning, gas or electric furnace, our skilled and experienced team can handle it professionally. If you have a central, split, window or an inverter-based air conditioner we can handle their installation, maintenance and repair with skill.
We want our customers to be satisfied with our services, hence, we take care that no stone is left unturned when we are called upon. We ensure our customer services are second to none and that our customers get the most value for money. We also offer financing options, please contact our representative at (706) 444-0007 for details regarding it and any of our other services.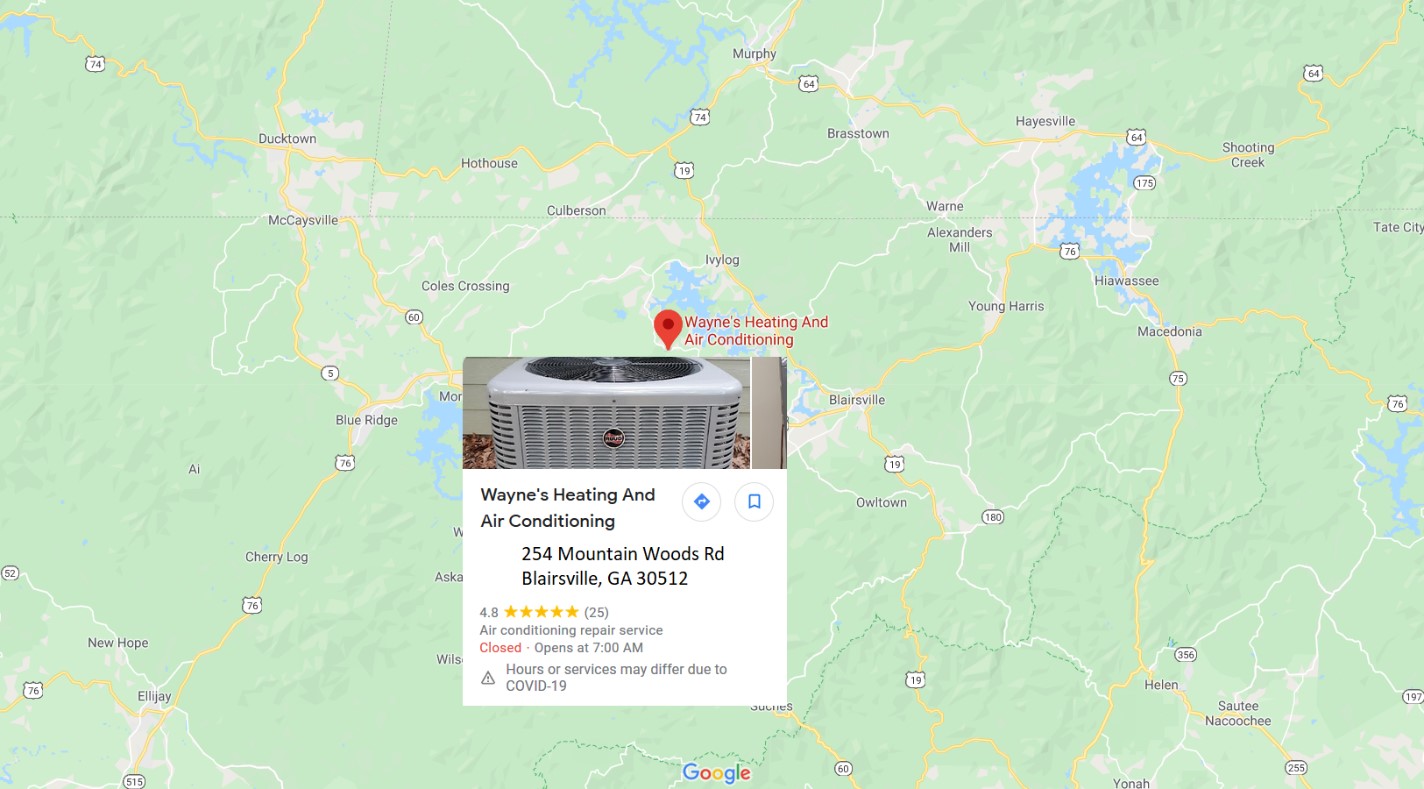 Living in the Blue Ridge area, I called Wayne's and they promptly sent out a service technician. He quickly assessed the problem and fixed the HVAC within 15 minutes. I would highly recommend them for any future work. The pricing was also very reasonable.
- Karl Windischmann