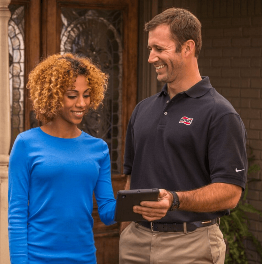 Our Company
Founded in Blairsville, GA, we are proud to say that we have been serving the people of this and the surrounding areas such as Blue Ridge and Hiawassee for many years now. We take pride in providing a quick response time with quality service. Our customers know that we can be trusted with providing them the best value for their money. Our staff are trained and have much expertise in dealing with a wide range of brands of heating and air-conditioning. We provide the best value for money and high-quality HVACs such as Ruud, Trane and others that match our customer's budget.
So, if you ever need a new installation or need help with an existing unit please contact us at (706) 956-4328 to schedule an appointment or call us for free-of-charge and no-obligation advice and consultation. Prefer to send an email? No problem, reach out to us at waynesheatingandair@yahoo.com. Contact us now and see why people have chosen us for their HVAC needs.
Wayne was a very nice guy. He was on time with quotes and installation. He did about 5 years ago.
- AbrB Services, Corp.