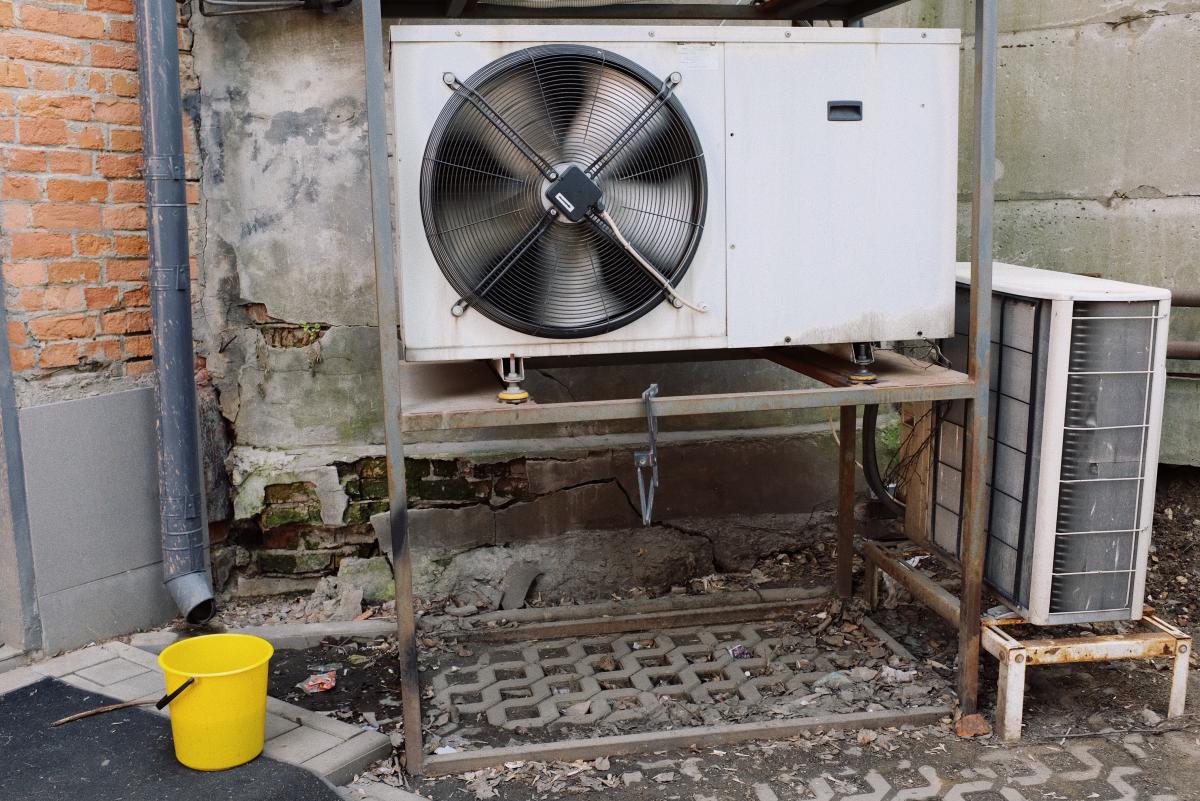 May 2022
Blairsville GA Heating Repair, How to choose the right HVAC System?
If your existing HVAC system needs to be replaced or you have just purchased a new home and want to buy a new one, then it is better to conduct a detailed study about it. The market is full of brands, claiming to be the best, but it is you who truly understands what you need. Depending on your area weather conditions, the size and direction of the room, and above all your budget, you have to make the best decision. There are many features which you need to consider regarding air conditioners, heat pumps and furnaces. The wide range of available options just confuses you to make a choice. Wayne's heating and air conditioning, the Blairsville GA Heating repair helps you understand how to choose your next HVAC system.
Primary Ratings to consider for buying HVAC System
According to Blairsville GA heating repair extensive study, you must be aware of these three common HVAC ratings. These are basically about energy efficiency, fuel consumption and climatic compatibility.
SEER
It stands for Seasonal Energy Efficiency Ratio. It calculates the working of air conditioners and heating pumps. A higher rating means an efficient system. Our Blairsville GA heating and air market study tells that 22+ is the highest noted rating and brands offering this level are the best out there.
AFUE
It means Average Fuel Utilization Efficiency. It is a standard scale that measures the efficiency of oil-fired and gas furnaces. A high rating denotes a high efficiency. Let's say, a furnace has a 65% AFUE rating, which means it converts 65% of fuel into heating and the rest 35% turns into flue. On average, a furnace that has the output of 78% AFUE is termed as doing well.
HSPF
It denotes High Seasonal Performance Factor. This rating measures the working of the heating pump. The pumps with high HSPF rating are considered as best in terms of less energy consumption. A heat pump that gives a 13+ HSPF rating is the one you should choose.
Finalizing the type of System
While going to purchase a new system, it's better to finalize the type of system first. You need to consider installation needs and if the already existing ducts are in good condition, better to replace with the same type of system. If the home construction style doesn't support proper ductwork, then ductless mini split units are the best options. If you are looking for heating or cooling of a specific room or area, then ductless mini splits are better than upgrading your central heating and cooling unit.
Size of the Space Matters
Here you need to know that size doesn't mean the square feet of your home or room. It means the capacity of the unit for heating and cooling your space. Many home owners search for it online where numerous calculators are available, but they don't give the right estimate of the required size of the HVAC system. Our Blairsville GA heating and air suggests you consult a local area trusted company. Their technicians give you the right estimate of the system size after analyzing your home's heating and cooling needs. Not all homes have the same heating and cooling requirements and you need to understand that.
Fuel Source Availability
If you are looking to replace your heating system, it is better to look into the easy availability of fuel in your area. Heating systems use different types of fuel, like natural gas, propane, heating oil and electricity. But in terms of heating, gas and propane are comparatively more energy efficient. This is why Blairsville GA heating and air recommends going for a natural gas furnace or boiler, if your locality is facilitated with gas supply.
Finalizing the Brand
Finalizing a brand for a homeowner is also a confusing task. Many buyers often consider the word of mouth as a standard of some brand's goodness. But to be honest, they just don't know the real technicalities involved. The Blairsville GA heating and air service recommends you to consult a reliable HVAC dealer for it. They are the ones who best know the quality of installed components, the wiring and the body. If you are looking for high efficiency units, then brands vary in parts and technology and this is why their systems differ in working and durability. Here do not ignore the warranty terms that the brands offer.
Desired Features
Every homeowner wants to have true indoor comfort in the form of an ideal heating and cooling system. Improved performance, cost-effectiveness and energy efficiency are some of the common things every buyer looks for. Here is a HVAC features analysis by our Blairsville GA heating repair service:
For condensing and boilers secondary heat exchangers improve energy efficiency by using the heat of burning waste material.
Variable blowers in HVAC systems make the system work at lower or higher speeds, which improves the energy efficiency.
Modulating furnaces with two stage burners offer two levels of heating, which is the best option to adjust the heat of a home. This too proves energy efficient.
Go for the units, which offer operations, service and repair alerts. These systems prove to be a blessing in providing you ultimate home comfort.
A system with WIFI device and smart thermostat helps reduce energy consumption, saves cost and keeps your home environment right according to your needs.
My A.C went out over the weekend and its fixed today. The service was fast and technicians are very knowledgeable. I would recommend Wayne's over any other A.C company in Blairsville or surrounding areas. Thanks again for keeping my family cool in this summer heat!
- Crystal Cox