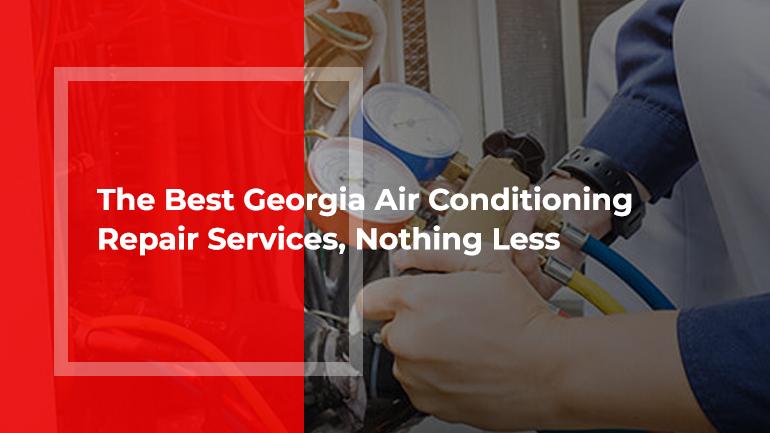 30 June 2020
The Best Georgia Air Conditioning Repair Services, Nothing Less!
In today's developed world, electrical appliances, as well as technological devices, play a crucial role in making the life of human beings comfortable and convenient. All of this machinery requires electricity to provide the services for which they were manufactured. When any of the appliances are not working correctly, or any part of it is damaged, it can result in loss. Inefficient appliances consume more energy and become less cost-effective. However, for excellent performance, all of them require regular maintenance and proper repair. When it comes to air conditioners, then they shouldn't be handled by anyone but the best maintenance and Georgia air conditioning repair services. We at Wayne's Heating and Air Cooling pride ourselves for providing excellence in service when it comes to HVAC systems in Blairsville and the surrounding areas.
Air Conditioners
In this day and age, local air conditioning companies manufacture HVACs using advanced technology; they are much more sophisticated than their older predecessors. Previously they were just used for a single function either cooling or heating. Now they have a built-in system of a cooling element and a furnace combined. By ensuring that your air conditioner gets the best maintenance and repair from us your HVAC will:
Be efficient in maintaining the temperature level of internal surroundings
Maintain the proper humidity levels
Run at its optimum level and efficiency
Last longer and have fewer breakdowns
Common Issues of Air Conditioning Systems
As the external temperature rises, it becomes vital to have a properly functioning cooling system and the same goes for when the temperature drops. As the machinery in your AC gets older, it starts losing its efficiency and can result in problems like:
AC won't turn on or Won't
A faulty AC consumes more electricity to start. When it does not get the required amount of power and energy, it fails to start. Moreover, another reason for it could be old and faulty wiring. Talk to one of our representatives and see how we can help solve this problem.
AC not throwing cold air
This is a very common issue. There are three main reasons for it
Thermostat settings are not accurately set
The air filter is blocked by dust and debris
Leaking of refrigerant
Uneven cooling
Regulation of cooling temperature evenly in all areas is another big problem. Inconsistent temperatures are mainly caused by
leaky ducts
blocked registers
insufficient insulation
Contact us now to get advice on how to improve the cooling of your aircon.
Leaking of Water
The primary reason for AC water dripping is the clogging in condensate lines. This is a PVC pipe that runs along with the AC. It can result in icing in coils which causes water dripping.
Strange noises
Many different kinds of sounds like screeching, banging, clanging, or clicking sound can be heard from Air conditioners. These noises are the signs of its improper functioning.
Air Conditioning Repair Companies and Services
If ignored, minor issues in air conditioners can lead to severe problems. Such as physical damage as well as complete system failure. So, these irregularities should not be ignored and should be checked by qualified professionals like Wayne's Heating and air conditioning. Apart from HVAC servicing, we offer complete repairing services like other air conditioning repair companies. We provide regular maintenance and repair services through our professional technicians. We are confident that residents of Blairsville, Blue Ridge, Young Harris and Hiawassee will mention us when someone asks about or searches for air conditioning services near me.
This is by far the best Heating and Air company I have ever dealt with. Jeff and Toby are the best in the business! A simple service call turned out to be a new HVAC installation replacement of my 22 year-old unit in just 2 days. The price was very fair and the quality of the workmanship is the best I've ever encountered. Outstanding customer service. Jeff has certainly created a five-star company here.
- Tom Klein