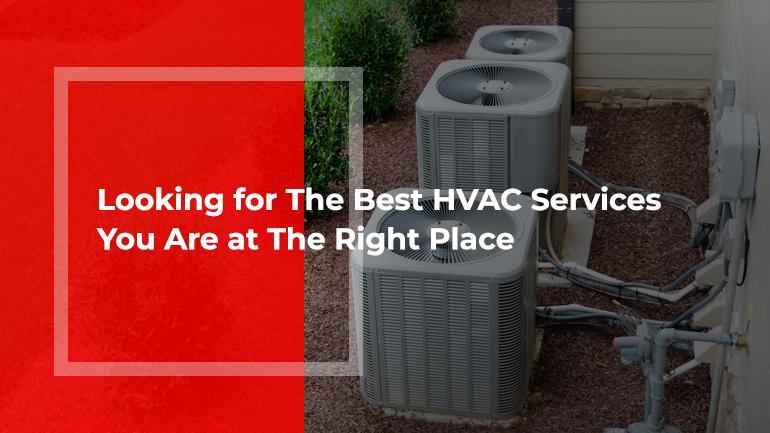 June 29 2020
Looking for The Best HVAC Services? You Are at The Right Place!
Throughout the world, there are many countries, each varying in their temperature ranges with the seasons. During the summertime, it might get sweltering, while in the winter these areas may get cold. In such temperature variations, an air conditioning unit becomes essential to maintain a comfortable temperature indoors. Air conditioning, or better known as HVAC systems, is the best solution for indoor cooling and heating. As with all machinery, they require regular servicing, maintenance and sometimes repair. We at Wayne's Heating and air conditioning provide comprehensive HVAC services. We are confident that if you are a resident of Blairsville and the surrounding mountainous areas of Georgia that you know us well. We are sure that if you search for an "air conditioning service near me" you will find us one of the best.
Combination of Heating and Cooling Systems
Many people think that an AC is just for cooling, but that is not always the case. Today many heating and air companies like that manufacture air conditioners have built-in features of both heating and cooling systems. During the summer season, their cooling system lowers down the temperature of the surroundings. While during winter seasons, its heating functionality works to increase the temperature of the surroundings.
However, people with furnaces in their homes as is most of the community in the mountainous regions they can opt for an AC that has simply a cooling system. The furnace and the AC work together to keep the indoors comfortable regardless of the season or weather outside.
HVAC services
HVAC generally stands for Heating, Ventilation, and Air Conditioning Systems. Most of the HVAC systems are usually designed using the principles of fluid dynamics, heat transfer, and thermodynamics. They have built-in systems that include cooling elements and furnaces. An excellent HVAC system is one that provides indoor comfort and thermal control.
We at Wayne's Heating and Air provide the following HVAC services, among others:
Air-conditioner Installation
Maintenance and cleanliness of air ducts
Installing ductless systems
Regular maintenance of heating furnaces
Servicing heat pumps
Indoor air quality improvement services and devices
Zone control systems
Analysis and sealing of duct ends
Air Conditioning Repair Services
All the electrical appliances run at their optimum level when they are adequately maintained. The same goes for air conditioners, every season they require regular checkups and maintenance services. Maintenance is an essential factor in AC heating and cooling services. If these ACs are not properly maintained, they start losing efficiency and consume more electricity. Moreover, if any part of the AC unit is not working correctly, it could mean that it requires repairs. We at Wayne's Heating and Air Conditioning offers excellent air conditioning repair, Georgia. If you would like to get in touch with us with regards to installation, maintenance, repair work on any of your heating and cooling units please call us on (706) 444-0007.
We have used them for many years. They are the best in town.
- Michele Tetro Conlin