The dilemma of the modern age is that in the pursuit of comfort in the form of efficient heating and cooling, we have made our homes, offices and buildings airtight. Airtight rooms are good for keeping the room cool or warm. However, there are drawbacks if the same stale air is recirculated within the room. If there are any allergens in the room they have nowhere to go and are recirculated as well. If someone sneezes and has a cold well those germs stay within the confines of that airtight room too. However, with modern problems, there are modern solutions. Contact Wayne's Heating and Air Conditioning to find a solution to improve the air quality at your place.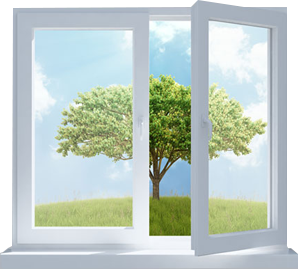 Devices to Improve the Air Quality
Besides regular cleaning and disinfecting some devices can assist in removing particles and other irritants from the air. People who suffer from allergies and asthma are particularly sensitive, they need an irritant-free environment to be able to breathe comfortably. To remove stale air and allow fresh air, people open windows but the air coming in can provoke an asthma attack or trigger allergy-related problems for people.
Dehumidifiers
Places such as kitchens, washrooms and laundry rooms can saturate the air with moisture. For such places, dehumidifiers are excellent devices to dry out the air a bit and make it more comfortable to work or stay in.
Air Purifiers
Air purifiers are devices that filter out irritants, allergens and particulates from the air in a certain area. There are different types of air purifiers electrical, electrostatic and HEPA. They each have their way of filtering the air. The type to be used is dependent on the quality of air that needs to be purified and the size of the area that needs cleaning. It is best to consult one of our air quality specialists to know which one will suit your air filtering needs and budget.
Ventilators
As the name suggests the sole purpose of ventilators is to take out stale air and bring in the fresh air. Depending on the functionality they can be simple exhausts or be complex devices that have special filters in them to remove allergens, germs and irritants from fresh air before bringing it into the premises. Again, it is best to consult one of Wayne's Heating and Air conditioning experts so that they ascertain which one would work best for you.
Service and Repairs
All devices might get run down and need repairs or the filter in the air purifiers need changing. Usually, filers can be cleaned by oneself but in certain cases where they need to be replaced that should be done by a professional. If your air purifier needs repairs, it should be done by someone who is trained and authorized by the company that developed the purifier.