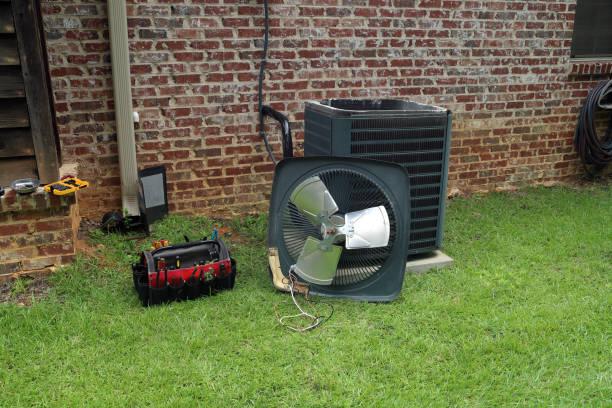 August 2022
Common AC Problems GA Air Conditioning Repair Fix All The Time
When your air conditioner breaks down, you can rely on Waynes Heating and Air Conditioning, the GA air conditioning repair experts to come to your rescue. Count on us for all your air conditioner repairs since we have a wealth of knowledge and experience.
We'd be pleased to come to your house and inspect your air conditioner for any of the preceding issues. We fix these GA air conditioning repair issues daily because they are frequent air conditioner issues.
We also offer air conditioning installation services.
The AC Doesn't Turn On
If you can't get your air conditioner to turn on, no, regardless of how low you set the thermostat, it's probably due to the fact that either the thermostat or the thermostat sensor in the AC unit is broken.
It's possible that the AC has tripped the circuit, so check your breaker box to make sure this isn't the cause. If the breaker box checks out, give us a call, and we'll come out and see why your AC isn't working.
The AC Throws Warm Air
If the air coming out of the vents is warm or heated, your air conditioner may be low on refrigerant. Changing the air filter can help prevent the AC from blowing hot air, so check to see if it needs to be done.
Your air conditioner's condenser or compressor could be faulty. GA air conditioning repair experts can examine your air conditioner to find out why you're experiencing hot air in your home.
The AC Unit Froze
Your air conditioner's exterior shouldn't ever have any frost on it. But in the off chance it does, in that case, you might have:
There is not enough airflow

Low levels of refrigerant inside the unit

Difficulty with the blower motor
The evaporator coil inside the air conditioner unit can freeze due to these issues, which will stop the AC from operating.
To keep the appliance operating effectively and to keep it from freezing, it needs ventilation throughout. Additionally, the unit must have the correct amount of refrigerant and a working blower motor.
Strange Air Conditioner Noises
To prevent further damage, turn off the air conditioner as soon as it starts to produce unusual noises. Your air conditioner will specifically:
If the refrigerant is leaking, it will hiss.

If there is a relay issue, click.

If the blower or motor assembly is defective, bang.

When the compressor or fan motor fails, it will screech.

If there is an electrical issue, then it will buzz.
AC Emitting Strange Smells
A burnt odor is a common symptom of AC issues encountered by GA air conditioning repair experts. Additionally, some residents report smelling musty scents in their homes. If you're near the primary AC unit, you may detect these odors emanating from the vents.
Odors of electricity could point to a problem with the motor's wiring. This can cause your system to overheat, resulting in a burning smell. A lack of drainage causes the stench of mildew.
If you notice a burning smell, shut off the air conditioning system immediately. Make sure the filters in the HVAC system are clean. You should get new ones if they're worn out. You can avoid unpleasant scents in your house by scheduling regular duct and AC unit cleanings.
Our experts at air conditioning repair, Blairsville, GA, can also get rid of musty odors from your system with our maintenance services.
No Cool Air Flow
There are two ways this problem can manifest itself. Even if the AC is operating, no air is coming out of the ducts; therefore, that should be the first red flag. You can feel the air, yet it doesn't seem cold.
This problem is usually easy to fix. Most of the time, it's just a tripped breaker. Alternatively, the blower belt may be worn and need to be replaced. Cooling can also be affected by low refrigerant levels.
In order to avoid a problem like this, it's ideal to have your trusted Georgia air conditioning firm perform a regular tune-up on your unit. In addition to repairing current issues, our specialists are trained to look for wear and tear that could lead to a breakdown and fix it before it occurs.
AC Running Constantly
A running air conditioner is usual in hot weather, but it must be turned off occasionally. It's important to fix an AC that won't turn off if you want to keep important parts safe and save your energy bill from going over the roof.
This is a recurring problem with air conditioners, and there are various reasons behind it. The thermostat, compressor, air filters, or electrical components could be to blame.
As a first step, try disabling the thermostat fan to see if it helps. Contact a GA air conditioning repair professional if necessary. Our professionals can identify and fix problems promptly, typically on the first visit.
Conclusion
If you are experiencing issues with the air conditioner in your house, give Waynes Heating and Air Conditioning, a top-rated air conditioning repair in Blairsville, GA, a call right immediately. Whatever is wrong with it, GA air conditioning repair experts can fix it.
When it comes to new air conditioning installation service, repair, replacement, and maintenance, we're always willing to help.
This is by far the best Heating and Air company I have ever dealt with. Jeff and Toby are the best in the business! A simple service call turned out to be a new HVAC installation replacement of my 22 year-old unit in just 2 days. The price was very fair and the quality of the workmanship is the best I've ever encountered. Outstanding customer service. Jeff has certainly created a five-star company here.
- Tom Klein