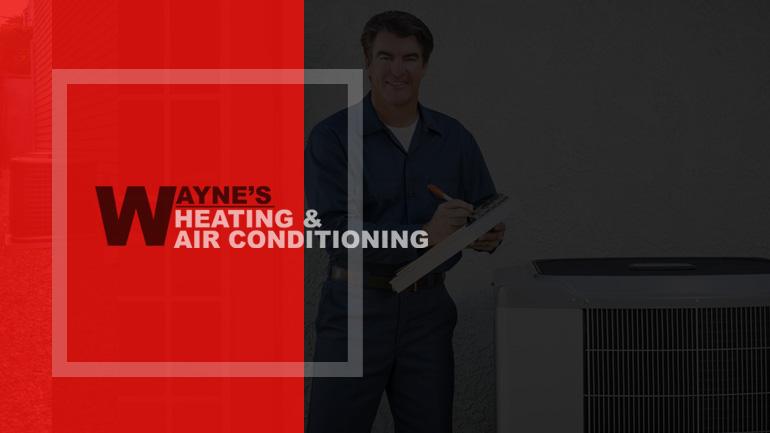 August 2021
Common Myths About Gas Furnaces Debunked By Wayne's Heating And Air
Gas furnaces are by far the most effective and energy-efficient method to heat your home in winters. Unlike other space heating options available in the market, a single gas furnace can effectively heat all rooms of your home without needing additional appliances. That puts gas furnaces at the top of the list of heating appliances. However, at Wayne's heating and air, our team often has to come across customers who have heard various myths about gas furnaces keeping them from buying one. Most of these myths stem from older furnace models and untrained servicing personnel. Not only do these myths prevent homeowners from using a good thing, but they also give rise to odd furnace-related practices. While we strive to provide accurate information about furnaces to anyone who needs it, we can't address the misconceptions of every single homeowner that way. So to clarify common gas furnaces related myths, we have created this helpful article, and we suggest you keep reading.
Common Gas Furnace-Related Myths Furnace And Air Conditioning Repair Companies Have To Address
Like any other popular invention, gas furnaces are also not safe from speculations and myths despite being a tried and tested heating appliance. As one of the top furnaces and air conditioning repair companies in Blairsville, we feel that we must address these myths and tell everyone the truth behind them. So without further ado, here are some gas furnace-related myths and the reality behind them:
Myth 1. Gas furnaces are not safe to install at your home: One of the most common myths about gas furnaces is that they are dangerous and pose a fire hazard and a general threat to homes and residents. However, that can't be further from the truth because modern gas furnaces come with built-in safety features such as:
Limit switches
Thermocouples that automatically shut down gas supply in case the fire stops burning.
Air pressure switch to remove any leftover gas from the combustion chamber before lighting the fire
Modern gas furnaces come with carbon monoxide sensors that sound an alarm if carbon monoxide is detected in dangerous quantities
All these features and better designs make sure that a furnace is safe for you and your family. And with proper maintenance by our gas furnace specialists, you can rest assured that your gas furnace is as safe as it can be.
Myth 2. Gas furnaces are loud when they are operating
Another common myth we and other HVAC companies often address is that people assume gas furnaces are loud appliances. While it is true that gas furnaces are constantly burning gas to heat your home, they are not noisy. In fact, homeowners can barely tell that a furnace is running apart from the heat that it circulates throughout the house. So if you were put off from buying a furnace because someone told you they are loud, rest assured that modern furnaces are as quiet as any other appliance.
Myth 3. Gas furnaces last forever
Another myth people believe about gas furnaces is that they are meant to last for decades without breaking down. While furnaces may be durable appliances, they are primarily meant to be used for 15 to 20 years before they need to be replaced. So if your gas furnace is more than ten years old, it is best to get it checked by our gas furnace inspection team for proper functionality. By replacing a gas furnace in time, you can save yourself the trouble of looking up a furnace and air conditioning repair near me on an emergency basis if it breaks down unexpectedly.
We have used them for many years. They are the best in town.
- Michele Tetro Conlin