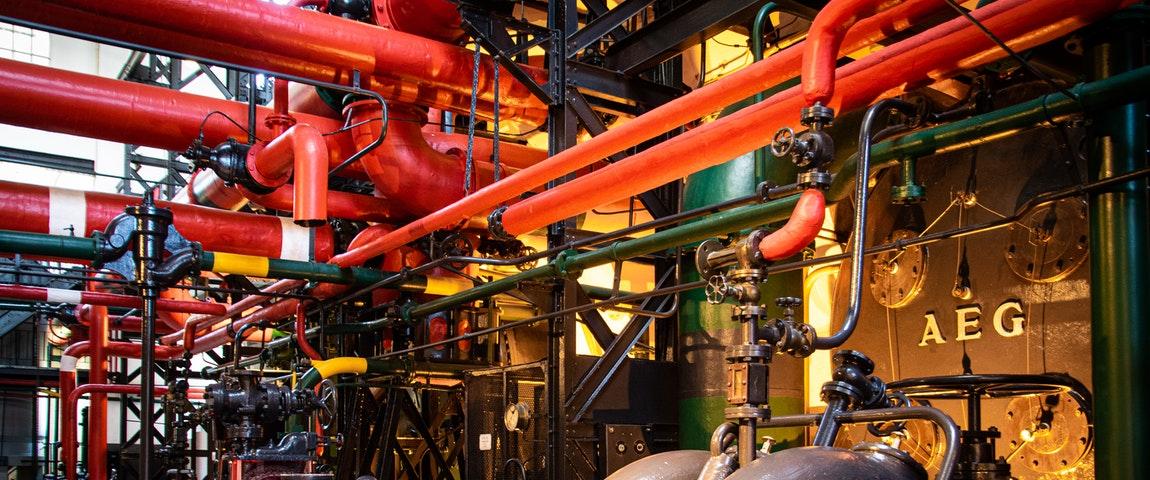 January 2022
Factors to Consider Before Heat Pump Installation
Heat pumps are among the most essential components you need to ensure that you have a comfortable environment in your home. They can replace the furnace and air conditioning, which is why most HVAC professionals suggest heat pump installation over both of them. One important reason for that is that they're more energy-efficient than them. However, there are some things you need to consider before installing the equipment, such as the size of the pump, compressor efficiency, and insulation in your home or commercial building. There are some other factors as well, and we will be discussing those in detail in this article. So read it completely.
However, when you plan to install the pump for premium comfort inside your home, consider getting it done by trustworthy HVAC professionals like Wayne Heating & Air. They can prove to be your go-to contractors because of the quality and durability of the services they offer.
Important Consideration Before Heat Pump Installation
Size of the Heat Pump
It is a simple rule that you need to buy a heat pump that has the capacity to meet the heating and cooling requirements. However, many people end up buying much more powerful pumps than what they actually need. It only leads to higher utility bills, and you'll end up paying more for energy. So, it is better to consult a heating service provider before deciding.
Temperature Range
Another factor you need to consider before buying the pump is the temperature range of your building. If the difference in temperature between summer and winter is small, it will be more suitable for low-temperature heat pumps or ductless mini-splits. If there is a larger difference, you should opt for high-temperature or ducted heat pumps.
Ductless split systems are ideal if the temperature range is small because they can efficiently provide warm and cool air regardless of whether it's hot or cold. Meanwhile, most pumps don't work well in extreme weather conditions. However, this is not the case with ducted heat pumps because they require a large temperature difference to operate efficiently.
Compressor Efficiency
If you want to get maximum value for your money, you need to consider the compressor efficiency of the pump, which is measured in the Seasonal Energy Efficiency Ratio (SEER). The higher the rating, the more efficient the pump will be at converting the energy into usable heating and cooling. If you live in a place that gets very hot during summer or extremely cold during winter, you should consider getting a heat pump with a high SEER rating because they use less power while running.
Insulation in Your Home
Another thing worth considering is the insulation in your home because poorly insulated rooms will not be able to retain heat for a long time. If you have an unconditioned attic or crawlspace, this is the first place that needs adequate insulation to increase the pump's efficiency.
The best insulation for your home is fiberglass batts or rigid foam, as they are more efficient than other types. In addition, the US Department of Energy recommends using R-60 cavity insulation on exterior walls and R-38 ceiling insulation to increase the efficiency of a heat pump. These figures might change based on where you live, so you should check the latest recommendations for your area.
Consider these important recommendations before installing a heat pump in your home or office. If you have any questions about the installation, repair, maintenance of the pump, or want to benefit from top-quality services of trusted HVAC contractors, contact Wayne Heating & Air on (706) 444-0007 to get all the answers and avail of the services they provide.
We have also discussed some frequently asked questions below to provide additional information. Kindly read them.
Frequently Asked Questions
Is installing a heat pump worth it?
Heat pump installation is worth it because these tools are much more energy-efficient than their counterparts, like furnaces and air conditioners. They help greatly reduce the electricity bills, which means they're not a burden on your pocket.
How much does a new heat pump cost installed?
The cost of heat pump installation varies depending on the size of the equipment and the building in which it is installed. However, the expense for installing it in a home may range between $3000 and $6000.
What size heat pump do I need for a 2000 sq ft home?
If you live in a 2000 sq. ft. home, you need to install a 4 tons heat pump, equivalent to 48,000 BTU.
This is by far the best Heating and Air company I have ever dealt with. Jeff and Toby are the best in the business! A simple service call turned out to be a new HVAC installation replacement of my 22 year-old unit in just 2 days. The price was very fair and the quality of the workmanship is the best I've ever encountered. Outstanding customer service. Jeff has certainly created a five-star company here.
- Tom Klein