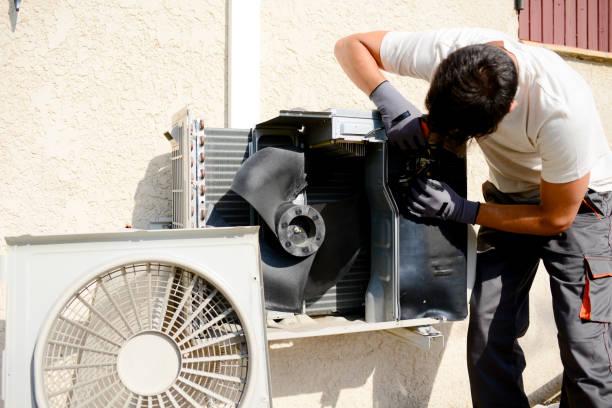 July 2022
GA Air Conditioning Repair - Does Your AC Need Repairs Or Replacement?
The GA air conditioning repair industry has evolved so much in the last few years that replacing your unit may be more cost-effective than repairing it if it experiences serious breakdowns or simply does not keep you as cold as it used to.
Furthermore, a new system can consume as little as half the electricity of your old one while providing superior cooling and comfort.
Most air conditioner repairs aren't worth it after eight years unless the problem is something as simple as debris blocking the condenser or an old fan belt that must be replaced. You should still ask your GA air conditioning repair service to evaluate the current condition of your equipment, the ducts that supply the cold air, and the overall quality of the insulation in your home to best weigh your repair or replacement choice.
There is a good chance that considering these elements will have a greater impact on the system than a new air conditioning installation service.
How to Tell If Your Air Conditioner Needs Repairs
Assess the Efficiency of Your Current System
It's possible that your central air conditioner, despite only being eight to ten years old, is consuming up to twice the amount of electricity as a low-end new model.
Why? Because its Seasonal Energy Efficiency Ratio is below 10 SEER, which is how much energy it takes to produce a certain cooling output. Until 2006, the minimum allowable by federal law was 10 SEER; now, the requirement is 13 SEER.
Compared to air conditioning installation just a few years ago, this means 30 percent reduced electricity use and 30 percent lower cooling expenditures.
A new 13 SEER unit will cost between $3,000 and $4,000 for a 1,800-square-foot residence. With a 16 SEER unit, you can save a whopping 60% on your cooling costs compared to a 10 SEER unit.
There is a federal tax credit of up to $300 and possibly local incentives for these super-efficient units, priced at $5,000 to $6,000 each.
Examine The Ductwork's Condition
When it's really hot outside, even the most energy-efficient gear won't keep you cool enough. This is because the central air system does not simply consist of mechanicals.
As much as 10% to 30% of your home's conditioned air is lost in the ductwork before it reaches your rooms, according to Pacific Gas & Electric's research.
An air leakage test should be performed on your condenser and blower units before any decisions are made about repairs or replacements. This test involves sealing the vents and measuring how much air leaks from your HVAC system.
According to Wayne's Heating & Air Conditioning, if the ducts are inefficient, they can either find and fix the gaps for $25 to $35 each vent (or "run" in industry parlance) or replace the ducting entirely with new, insulated piping for about $100 per run if it is inefficient.
Your air conditioning repair specialist in Blairsville, GA, may recommend a combination of duct upgrades and mechanical replacement, but he may suggest one.
Consider the Building Envelope Itself
If your home isn't well-insulated, your old air conditioner will have to work harder. Your ancient cooling system may be able to keep working for a few more years if you fix the house's problems. Alternatively, you may be able to save money by purchasing a smaller replacement system, which reduces both your upfront and long-term costs.
Your GA air conditioning contractor should evaluate the building envelope and upgrade if necessary. In the attic, for example, he can fix the cracks and gaps, or he might blast insulation into the walls, reducing your heating and cooling expenditures by up to 30%. Insulation can be a better option if your cooling system needs to be replaced.
Make Certain a New System Is Sized Properly
The estimate by the GA air conditioning repair contractor must include a load calculation and a computer report that shows how much space you need and why.
The ton is the chilling capacity of a one-ton block of ice melting in 24 hours, which is how air conditioning is rated. Earlier, some installers used a ballpark estimate for measuring equipment—say, one ton for 400 or 600 sq ft of living space.
According to Wayne's Heating & Air Conditioning, that usually results in systems being too large. Oversized cooling systems not only cost more but also do their cooling task too quickly, resulting in more frequent on/off cycles, which wear out components and consume more electricity. As a result, they aren't able to adequately dehumidify the air.
Conclusion
GA air conditioning repair contractor needs to employ load-calculating software that considers elements like the number of windows in your home, the thickness of insulation, and the building's orientation to the sun. It calculates the necessary tonnage and determines how much cool air each space needs.
Call Wayne's Heating and Air Conditioning today to learn more about our air conditioning installation service.
Owner and key employee performed all work. Timely, professional, very fair pricing and excellent communication. Showed up on time every time. Would highly recommend with NO reservations.
- Cynthie Levin