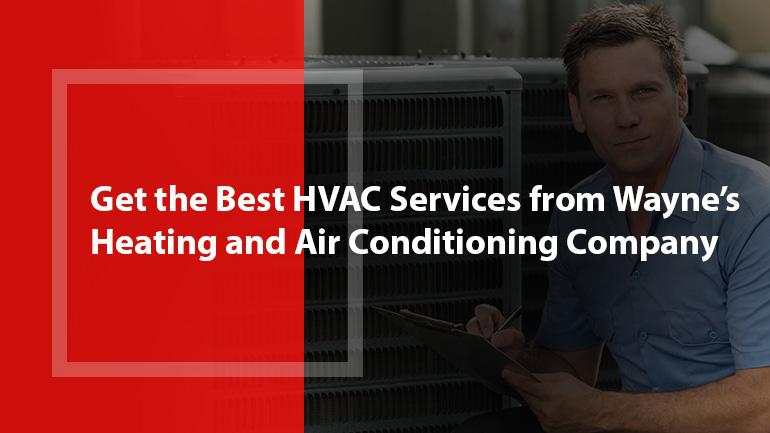 July 25 2020
Get the Best HVAC Services from Wayne's Heating and Air Conditioning Company!
The mountain regions of Georgia have a different temperature range as compared to the lower altitude regions. Due to this difference in altitude, the temperature variation is also changed. However, air conditioning systems are still in demand. One can say they have become essential because they effectively regulate and maintain indoor temperatures and make indoor areas comfortable for living. These air conditioning systems are also known as "HVAC Systems,"; the primary solution for indoor heating and cooling services. Frequent use of any machinery may wear it out or affect its functionality. Hence it requires proper servicing and maintenance to increase its life and keep it working in optimum condition. Among the few air conditioning repair companies operating in the mountain regions of North Georgia, the most reliable one is Wayne's Heating and Air Conditioning. We have gained this position since we provide our clients with the most comprehensive HVAC services and that too at competitive rates. Residents living in Blairsville and its nearby areas know us well. We are sure that if you search for "Affordable HVAC repair near me" you will find our company.
HVAC Services
HVAC generally stands for Heating, Ventilation, and Air Conditioning systems. Such systems are designed based on the principles of thermodynamics, heat transfer, and fluid dynamics. In addition to that, they have built-in systems that have both the elements of heating and cooling. An excellent HVAC system is the one that provides you the best thermal control and indoor comfort.
At Wayne's Heating and Air Conditioning, our professionals provide you the following HVAC services:
Air conditioner installation
Regular maintenance of heating furnaces
Cleanliness of air ducts
installation of ductless systems
Servicing heat pumps
Zone control systems
Sealing and proper analysis of duct ends
HVAC maintenance services
Indoor air quality improvement devices and services and many more
Air Conditioning Repair Companies And Services
As we all know that all the electric appliances need proper maintenance to run at their optimal level. The same is the case for air conditioners; they require regular maintenance and checkup services every season. Proper maintenance is an essential factor for heating and cooling AC services. Some minor issues in Air conditioners can be
AC won't turn on properly
It will consume more electricity to start
It will not throw cold air
Its efficiency will be lost
AC will do uneven cooling resulting in inconsistent temperatures
Clogging in the lines of AC can lead to water dripping
AC will make strange noises indicating its improper functioning.
These above-mentioned minor issues can lead to severe problems like a complete system failure. To avoid all such issues, you should contact professional air conditioning repair companies like Wayne's Heating and Air Conditioning company. Our company provides a complete range of HVAC maintenance and repair services through our expert technicians.
You can quickly get in touch with us by visiting our website or contacting us on (706) 444-0007 and avail our installation, repairing, and maintenance services at the reasonable rates.
My A.C went out over the weekend and its fixed today. The service was fast and technicians are very knowledgeable. I would recommend Wayne's over any other A.C company in Blairsville or surrounding areas. Thanks again for keeping my family cool in this summer heat!
- Crystal Cox