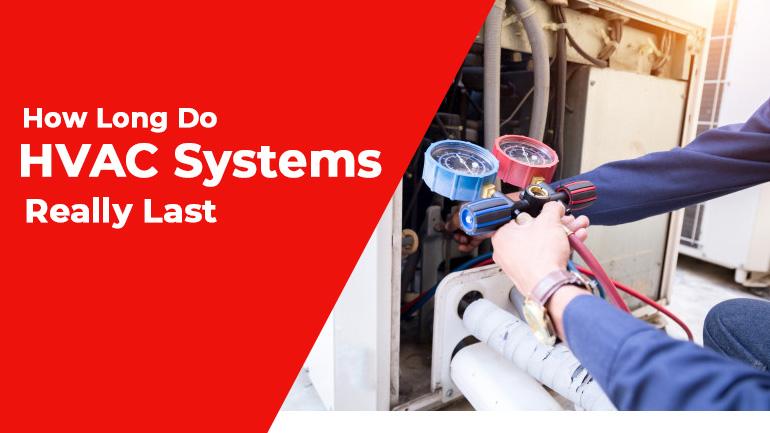 December 2020
How Long Do HVAC Systems Really Last?
Here in North GA, the heating and air conditioning systems are used almost all year round. So homeowners want to be sure that their HVAC system can handle the usage. They also want to know their home's air conditioning system's expected lifespan, so they don't end up with a low performing HVAC or worse an HVAC that has reached the end of its useful life. At Wayne's Heating and Air, we get customers who are unsure about their HVAC systems' expected lifespan; this keeps them worrying about whether their HVAC systems will fail during extreme weather conditions. The general answer you get about air conditioning systems' lifespan is that they last around 15 to 20 years. However, there are different types of HVAC systems, and each one has a different realistic, useful life. To help anyone wondering about an HVAC system; this article will tell you exactly how long HVAC systems last so keep reading.
The average lifespan of different HVAC systems as per our air conditioning installation company
Any reputed air conditioning installation and repair company will tell you that not all air conditioning systems have the same life expectancy. So you should take the general 15 to 20-year life expectancy of an HVAC system with a grain of salt. Our vast experience in the air conditioning and heating business has taught us that the type of HVAC system you have at your home is going to affect its lifespan. Life spans of different kinds of HVAC systems are as follows:
Furnaces: Furnaces are one of the oldest heating options, and they are also some of the most long-lasting heating systems. If you have a high-quality furnace appropriately sized for your home's heating needs, you can expect it to last up to 25 years or more.
Air conditioner (ducted AC): For ducted air conditioners, the expected life expectancy greatly varies depending upon usage and the load. Under low to moderate use, a ducted air conditioner will last you close to the life expectancy of a furnace that is around 20 years.However, with constant load and heavy usage, a ducted AC typically lasts about 10 to 12 years.
Ductless split AC: Ductless split AC's don't get burdened as much as ducted AC systems because there is usually a single split AC per room of your home. Most heating and air conditioning repair companies believe that since multiple independent split AC's share heating and cooling loads, they last longer than central ducted AC. So you can expect a ductless split AC to last upwards of 20 years and even 30 years with proper care from our trained technicians.
If you have an HVAC already installed, you can check the date when the system was installed and compare it with the expected lifespans we have provided above. This will give you some idea about how much life is left in your HVAC. Or you can call us at (706) 444-0007 to inspect your HVAC and suggest if you need a new one.
Our A/C went out and, though he could not come out that evening because he was so busy, Wayne kindly took the time to walk my husband through a temporary fix so that we did not suffer without a/c. He came the next day and competently replaced a damaged part for a very reasonable fee. We are so pleased with him and highly recommend him!
- Davelyn Vignaud