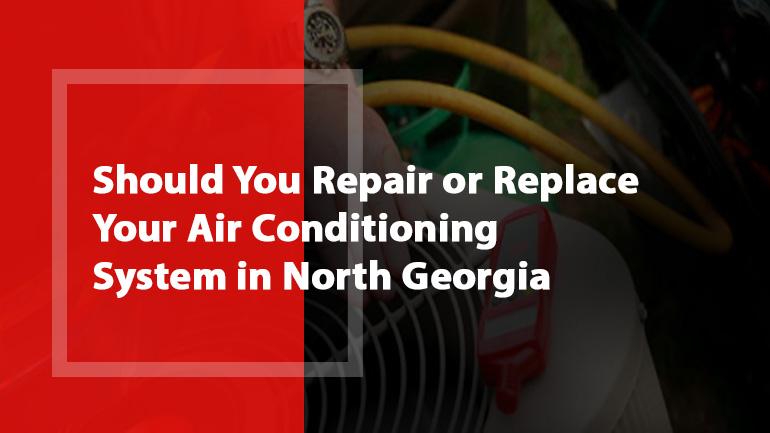 November 2020
Should You Repair or Replace Your Air Conditioning System in North Georgia?
At Wayne's heating and air, we commonly get asked by customers whether they should replace or repair their air conditioning systems. The short answer is that it depends upon multiple factors, including the age of your AC, repair costs, and efficiency, to name a few. We properly assess your air conditioning system's condition and evaluate what would be the best option to choose between repairing and replacing the unit. Wayne's Heating & Air Conditioning has experienced technicians to assess your AC. However, there are some factors that you can evaluate yourself when deciding whether to repair or replace your AC. This article will tell you all about the factors you need to consider when choosing between fixing and replacement, so keep reading.
The Ability of Your AC to Handle North Georgia's Heating And Air Conditioning Challenges
North Georgia, especially the mountainous region, has diverse weather where temperatures keep changing throughout the year. The humidity levels can be as high as 95% during some months, making it extremely important to have a properly working AC at your home. However, if you notice that your AC can not handle your home's cooling or heating needs like it used to, it might be a sign that you need to replace the AC. North Georgia's heating and air conditioning needs are such that your AC should be able to both cool and heat the home adequately. Not to mention, it should be able to remove all the excess humidity from your home. If it fails to do so, then it can be a sign that your AC is too small for your home. In such a case, we calculate the correct sized air conditioner for your home and replace your old one with a new appropriately sized one.
Age of Your Ac: Is Your Ac Older Than Ten Years?
Air conditioning units from the early 2000's used R-22 refrigerants, which are not easy to find these days. If you have an old AC with R-22 refrigerant running through it, it is best to replace it with a new AC. It is hard to find R-22 refrigerant and the older ACs were not very environmentally friendly either. However, if your AC is less than ten years old and shows minor issues, we suggest you get it repaired instead of replacing it. An AC that is less than ten years in age still has plenty of effective use left in it.
The Cost of The Repair That Needs to Be Done On Your Ac
In case your AC needs a repair that is too costly, or if your AC requires frequent repairs, it is best to go with the replacement option. Most air conditioning services will give you an estimate of the repairs. In case the repairs are too costly we suggest our clients go with the replacement option instead
Want to avoid frequent repairs and the worry of replacing your AC too soon? Then it is a good idea to look up "air conditioner maintenance near me" or call us for regular maintenance of your AC. Not only can regular maintenance prolong the life of the AC unit, but it also eliminates the need for frequent repairs.
Had complete heating and air replaced recently by Jeff and his crew. Showed up on time as scheduled. A good product and fair price. Gets back to you timely by phone or text. Highly recommend Wayne's HeTi h and Cooling Thanks Jeff
- David Nadeau