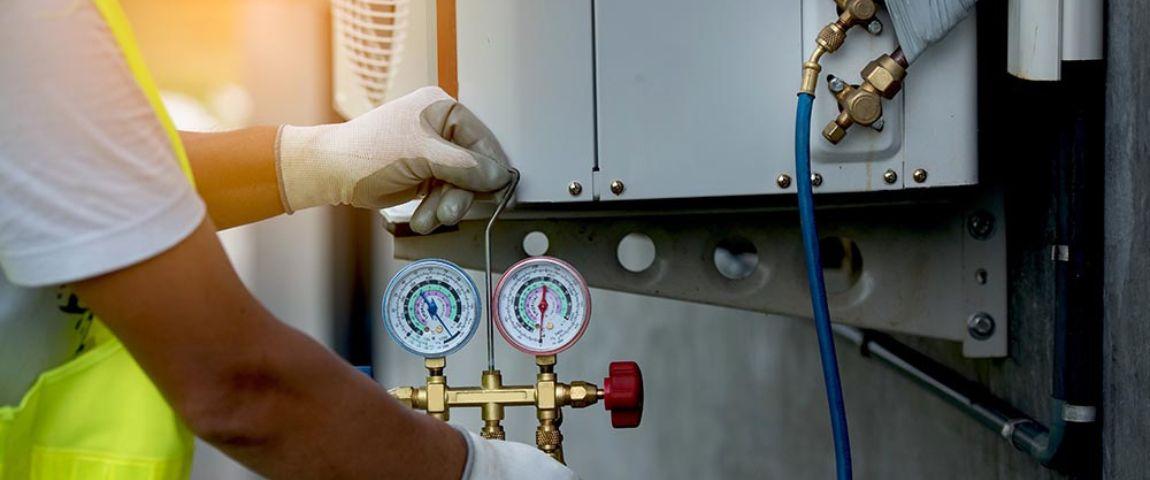 Signs You Require Furnace Repair Services
Finding out that your furnace is conking out in the middle of a winter night is frustrating, especially if the serviceman has difficulty reaching it amid all the snow. While it is true that heating emergencies will increase in winter, getting to know about red flags and solving a problem before it becomes a big issue can save you a lot of stress and money. Therefore, we at Waynes Heating & AC have compiled a list of easily identifiable signs to help you decide if you require furnace repair services.
We have also compiled warning signs for the air conditioner. If you are unsure if you need to get your air conditioner checked for maintenance services, you must read our blog on it by visiting the link.
It is always helpful if you book furnace repair services in advance, especially when the winter season is just around the corner, as we all know that HVAC repair and maintenance professionals are the busiest in the winter months compared to the rest of the year. Therefore, it is suggested by the experts to book furnace services in advance if you are experiencing any of the signs mentioned below, as there are chances that these services may get considerably delayed in the winter season.
When To Book Furnace Repair Services?
The best thing you can do to save yourself from being without heat when you require it the most is to identify the warning signs that your furnace requires maintenance services before it starts making major issues for you, this way you will be able to schedule a routine furnace repair service ahead of an emergency.
So without further ado, let's have a look at what these warning signs are.
Yellow Flame In The Furnace
The blue flame is considered good, while the yellow flame is considered bad. This one is very simple. You have to inspect the pilot light of your furnace. You must check if there if the flame is blue. If the flame is not blue but yellow or orange, the gas burning is not that hot. This sign helps to identify if your furnace is functioning adequately or not but also helps to check if there is a carbon monoxide leakage.
This is very important to check for carbon monoxide leaks as this can lead to potentially harmful health problems and, worse, fire hazards. If you suspect this leakage, you shall call an HVAC Repair and Maintenance company right away to get this issue fixed safely. You shall not try to fix this by yourself at home.
The Fan Is Not Shutting Off
This is a very common problem that people usually face. It can be caused normally by human error. However, if you notice that your furnace fan is not turning off and keeps on running continuously, then you may check if the thermostat is not set to the 'On' position mistakenly, as it must be in the 'auto' position.
If you have checked this and your thermostat is in the 'auto' position instead of on, and your furnace is still not shutting off even though the temperature that is set is achieved, then it may be that the thermostat and the furnace are not communicating adequately and there is some connection with their issue. You shall call a professional Furnace Repair Service Company just like ourselves. Our technician will be able to check if there is any mechanical failure or an electrical issue with the furnace itself or the thermostat.
There Are Puddles Or Steam In The Basement
If you are one of those Americans with a furnace or boiler system in their basement, then this one is for you. If you suspect signs like accumulation of steam, water dripping from the basement walls, or pulling water, it may be that the furnace has sprung a leak or that there is some problem with the valve. In such a case, you must act immediately and turn your boiler system or the furnace off and immediately call a HVAC company to get the issue fixed safely and instantly.
So these are some of the warning signs suggested by the HVAC experts that will help you determine if you need to book furnace repair services in advance for the winter season. We at Waynes Heating & AC offer quality and affordable HVAC repair and maintenance services. If you deduct any of the signs above, you can call us confidently to book an appointment with our servicemen.
We have used them for many years. They are the best in town.
- Michele Tetro Conlin