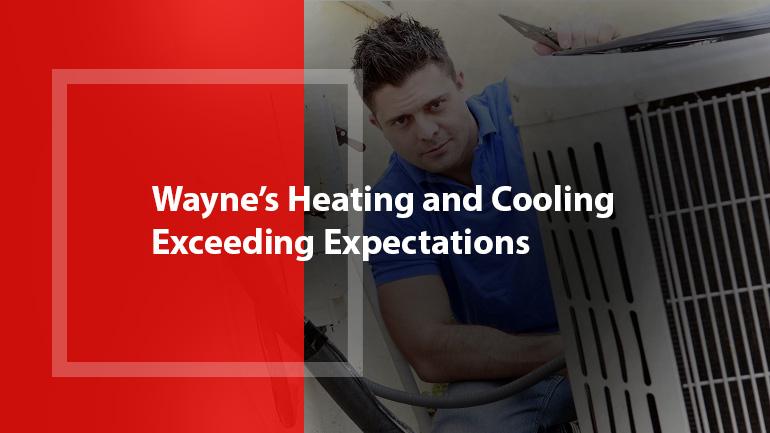 29 July 2020
Wayne's Heating and Cooling - Exceeding Expectations
The weather conditions all over the world fluctuate a lot; the mercury reaching a high in summers and a low in winters. Regardless of the external weather conditions, staying comfortable indoors has become a necessity for us, whether it's working at home or in the office. For that to happen, proper maintenance of our HVAC systems is essential. Although there are a large number of HVAC installation companies in Georgia, no company offers the same level of service and commitment to excellence that we at Wayne's heating and Air conditioning do in North Georgia. Not all air-conditioning systems are the same and neither are the installation, maintenance, and repair companies. In this article, we will discuss what sets us apart from the competition and the types of air-conditioners in use today.
Air Conditioning Installation Company
A lot of people assume that air conditioners are just limited for cooling purposes, but that's not true. Today Air conditioners use the principles of thermodynamics, heat transfer, and fluid dynamics, which make them work both as an air cooler and heater. Air conditioners are also known as HVAC systems, are one of the best solutions for maintaining climate control indoors. Our company provides a variety of comprehensive HVAC services. We are a well-known air-condition installation company in northern Georgia mountain areas, and our professionals specialize in providing regular maintenance and repairing services.
Type Of Air-Conditioners
There are three basic types of conditioners that we at Wayne's Heating and Air conditioning install for our clients according to their requirements
1. Window air conditioners
These types of Air conditioners are the cheapest ones to purchase and require less maintenance as the other options. Yet, they have some limitations and drawbacks; they can only cool a limited area. They also make strange noises while working because their compressor is situated right next to the blower unit. They are not efficient and consume more power as compared to the other types and when they are not functioning properly, they consume even more energy.
2. Split air conditioners
Such types of AC are also called split systems. They consist of two parts:
a) Outdoor unit: That contains compressor and container
b) Indoor unit: That has an evaporator
Both work in conjunction to provide climate control in a limited area such as a room or floor.
3. Central air conditioners
These are the ACs that operate on the central air conditioning system. These ACs can be cheaper than split units depending on their capacity. They efficiently provide cooling or heating in all the rooms of any building through a duct system. Our professionals usually install them on the roof since it is much larger than the split or window variant.
Size Requirements Of Air-Conditioners
The type of air conditioner you need depends upon the size of your indoor area. At Wayne's heating and Air conditioning company, our professionals first take the complete measurements of the indoor space where you want to install the air-conditioner. It is vital for proper efficiency and cooling of the AC because inaccurate measurements will result in either high electricity bills or low cooling issues. So, if you are looking for a reliable Air conditioning installation company, then look no further visit our website and contact us now.
My A.C went out over the weekend and its fixed today. The service was fast and technicians are very knowledgeable. I would recommend Wayne's over any other A.C company in Blairsville or surrounding areas. Thanks again for keeping my family cool in this summer heat!
- Crystal Cox