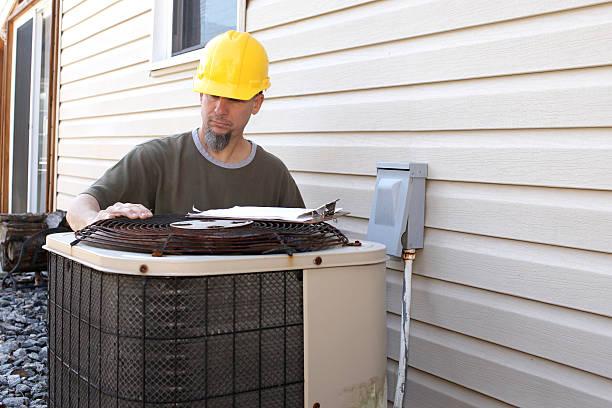 03 2023
Why Choosing The Best HVAC Company Matters For Your Comfort And Energy Bills
The heating, ventilation, and air conditioning (HVAC) system is one of the most important components of any building. Whether it is a residential or commercial space, the HVAC system is responsible for keeping the indoor environment comfortable and healthy. But to ensure that your HVAC system is operating at peak efficiency, it is important to choose the best HVAC company for the job.
Waynes Heating And AC has been providing reliable HVAC services for many years, earning a reputation as the trusted expert in the industry. Whether you need installation, repair, maintenance, or emergency services, We at Waynes Heating & AC offer a comprehensive range of HVAC solutions to meet your needs. If you want to learn more about us and the HVAC services that we offer, you may visit the website.
In this blog post, we will explore why choosing the best heating and air conditioning repair company matters for your comfort and energy bills.
Why Is It Important To Choose The Best HVAC Company
Proper Installation
The installation process is crucial for the overall performance of the HVAC system. A poorly installed HVAC system can lead to leaks, poor airflow, and inefficient heating or cooling. This can result in discomfort and high energy bills. Choosing a reputed heating and air conditioning repair company ensures that your system is installed correctly, with all the necessary components in the right places. A professional HVAC contractor will ensure that your HVAC system is designed and installed to provide optimal comfort and energy efficiency.
Preventative Maintenance
Regular Maintenance is essential to keep your HVAC system running smoothly. Proper Maintenance can extend the life of your system, reduce the likelihood of breakdowns, and ensure that it is operating at peak efficiency. The best HVAC companies offer preventative maintenance plans that include regular inspections, cleaning, and tune-ups. This can help you avoid costly repairs and replacements down the line, and keep your energy bills under control.
Energy Efficiency
An HVAC system that is not running efficiently can be a major drain on your energy bills. The best HVAC companies understand the importance of energy efficiency, and they can help you reduce your energy consumption while maintaining your comfort levels. They can provide you with energy-efficient equipment and offer advice on how to optimize your HVAC system for maximum efficiency.
Indoor Air Quality
Your HVAC system plays a crucial role in maintaining the indoor air quality of your building. Poor indoor air quality can cause a range of health problems, including respiratory issues, allergies, and asthma. The best HVAC companies can help you improve indoor air quality by installing air filters, air purifiers, and other equipment that can remove pollutants from the air. They can also advise on maintaining healthy indoor air quality in your building.
Experience And Expertise
HVAC systems are complex, and it takes years of training and experience to become an expert in the field. The north Georgia heating companies employ highly trained and experienced technicians who understand the ins and outs of HVAC systems. They can diagnose and troubleshoot problems quickly and accurately, and provide effective solutions to keep your system running smoothly. This expertise and experience can help you avoid costly mistakes and ensure that your HVAC system is operating at peak efficiency.
Customer Service
Choosing the best HVAC company means choosing a company that puts customer service first. The best companies understand that their success depends on the satisfaction of their customers. They will provide clear and transparent pricing, offer flexible scheduling options, and respond quickly to your calls and messages. They will also take the time to explain the work they are doing and answer any questions you may have. Good customer service can make all the difference when it comes to your comfort and satisfaction.
In conclusion, choosing the best HVAC company is essential for your comfort and energy bills. Proper installation and preventative maintenance, energy efficiency, indoor air quality, expertise and experience, and customer service are all key factors to consider when choosing an HVAC company. By choosing a reputable and experienced HVAC contractor, you can ensure that your system is running smoothly and efficiently and that you are enjoying optimal comfort levels at a reasonable cost.
If you would like to avail of our HVAC services, you may contact us to book an appointment with one of our servicemen or visit our website for more information.
My A.C went out over the weekend and its fixed today. The service was fast and technicians are very knowledgeable. I would recommend Wayne's over any other A.C company in Blairsville or surrounding areas. Thanks again for keeping my family cool in this summer heat!
- Crystal Cox