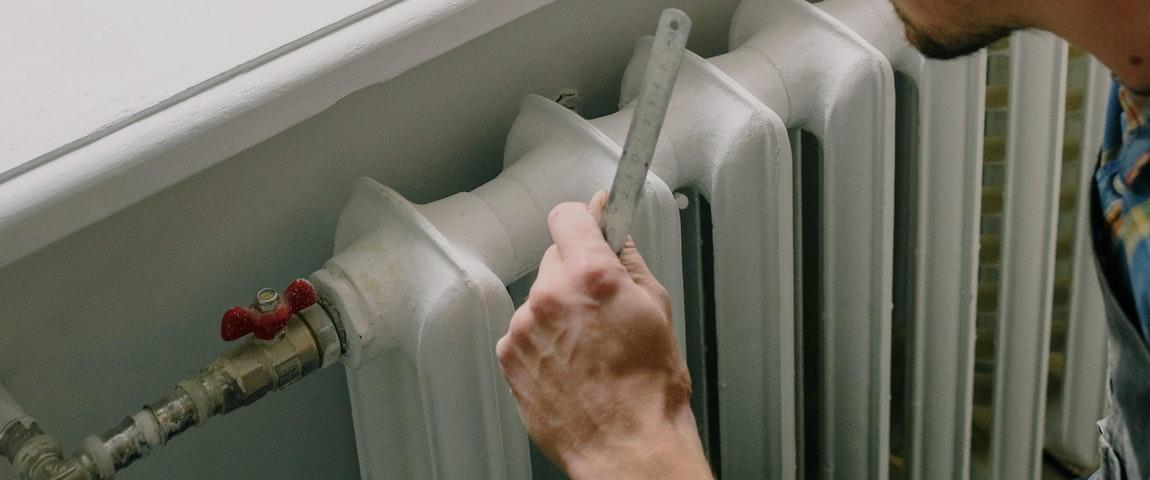 Mar 2022
Do I Need Blairsville GA Heating Repair or Replacement Services?
Most of the heating systems can last up to 15-20 years. The homeowners who follow a proper maintenance schedule and call in for our Blairsville GA heating repair can enjoy the system's longevity. However, if the heating system is reaching its expiration date, you must start looking for the obvious signs to help you figure out the time for the replacement. Don't get caught with a faulty heating system, and read this guide by Wayne Heating and Air.
Signs You Need Replacement and Not Blairsville GA Heating Repair Services
As the heating system ages, the following are the red flags that every homeowner should be aware of:
High energy bills

Increase in allergens

Visible damage to the unit

Humidity problems

Uneven heat flow

Increase in noise
All of these factors indicate that the heating system isn't working efficiently. Other than that, if you have been forced to call for our repair team more frequently than you should, it is another indicator you need to replace the unit.
Should I Call Blairsville GA Heating and Air Maintenance or Replacement Experts?
If the sign of inefficiencies starts to show in the heating system, it's time to decide if you need replacement or want to continue with more repairs. It may be hard to bear the upfront cost of a new heating system, but it's still less expensive than the continuous need for repair in the long run.
If the system is less than ten years old, replacement is more likely not a good option. To know how you can properly take care of the system, read HEATING SYSTEM CARE TIPS FROM THE BEST HVAC COMPANIES
However, every situation is different. Call in for our experts to help you accurately access if you need repair or replacement. On the other side, if your system is older than 15 years, do not jump the gun with a replacement yet, instead thoroughly examine the unit's current function. You can follow these steps:
Carry out a duct-leakage test: It will help determine if you need to repair or replace the condenser and other blower units.
Check your house's insulation: If you think that your heating system isn't working efficiently, it could be because of the poor insulation throughout the house.
Make sure there is no obstruction: One of the main reasons for uneven heat distribution can be as simple as a blockage from the furniture or other objects placed close to it.
The other potential signs could be:
Drafts in the chimney that aren't moving upward

Extra moisture around the house

Streaks of soot close to the furniture
These signs indicate that the system produces carbon monoxide, and it isn't working properly. This problem can be fixed with a simple repair; however, it is better to leave it to experts to find out. During our Blairsville GA heating and air services, we would help determine if you need to replace the entire unit.
If replacement is the solution, here's a small guide to help you find a new heating system that's worth the investment.
How to Find A New Heating System?
If your system is beyond repair, then replacement is the only option. We do understand it's difficult to pay an upfront cost – but with it, you can enjoy various benefits, including:
More comfort

Improved home value

Saving on the heating costs
While you are making this big decision, consider these factors:
Fuel Type
What fuel system your heating unit uses is the most important factor to consider. There are plenty of units that use natural gas; however, if your house isn't equipped with natural gas, there are other options you can consider.
Boiler or Furnace
While both options are great for homeowners, you may have to pay more upfront costs in the case of a boiler.
While we are on the topic of which is the better choice – many homeowners have a hard time trusting the furnaces since they are more prone to breakdowns. Luckily, these can be avoided with proper care and a maintenance routine. On the other hand, if you can't spend time on maintenance, pick a boiler because they need less attention.
A faulty heating system can create a lot of issues mid-season, especially if you don't have any backup to keep your house warm. If you think about whether it's time to replace or you need Blairsville GA heating repair, our technicians can help you throughout the process.
For more details, move on to our next section.
Frequently Asked Questions
How do you know when you need a new heating system?
If you notice that your heating system is running louder than usual or develops buzzes or hums sound, it can indicate it's time to replace the unit due to structural issues. However, there can be more signs that are mentioned in the above section, so do check them to prevent problems with the heating system.
How often do heating systems need to be replaced?
If you follow a proper maintenance schedule, the system can easily last you for 15-20 years.
Can an old furnace cause health problems?
An old heating unit can start releasing carbon monoxide, which can be extremely harmful to everyone's health. It can cause dizziness and nausea if it isn't taken care of at the right time.
We have used them for many years. They are the best in town.
- Michele Tetro Conlin