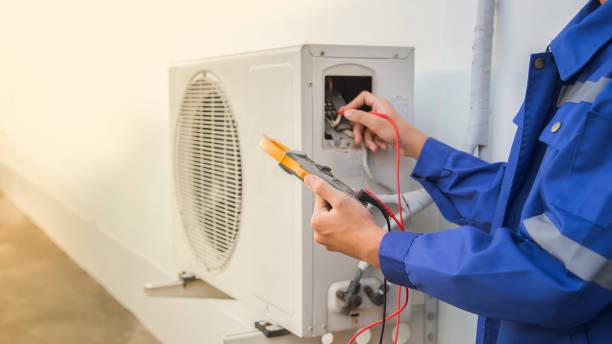 05 2023
How do I Find the Best HVAC Company For Emergency Needs
When the weather tends to change, your concern turns to the condition of your home's heating and air conditioning system. Weather in North Georgia can be very unpredictable. Hence it is for the best that you take good care of your HVAC system.
However, many people tend to ignore taking care of the heating and cooling system and do not spend on its regular maintenance until they need it. This results in costing more in the long run because if the system is not taken care of, it is bound not to work properly. The reason this happens is that most of the HVAC companies in North Georgia have a reputation for dishonesty and charging a lot for their services. But when you do your research and find the best HVAC company for your emergency needs, you will not have to face these issues.
Therefore, we have listed down some of the ways below to help you find the best HVAC Company for your residential needs.
Ways to Find the Best HVAC Company In a Time of Emergency
Do Your Research
It is very important for you to do your research about any product or service that you are considering before you make your final decision. The same is the case with heating and air conditioning repair companies. You must research the company. One easy way to do this is through the Internet.
You can search for the company name on Google and read the reviews and testimonials left by customers about them. Focus on things like the quality of service, the level of customer service, professionalism, and whether the customers are satisfied with the service they receive. All these things will help you better understand the service you will be getting if you opt for that company. If you want to learn what our customers say about our service level, you may visit the link.
Another thing that you must know is that it is completely normal for HVAC companies to have a few negative comments. However, they must be few in number and must not exceed the positive ones. If anyone from your family or friends may have received the service from the same company you are considering getting the service from, you may even ask them about their experience and get to know whether they would recommend the company to you or not.
Ensure they Provide Home Evaluations
Does the company you are working with offer home evaluations? If yes, that's a plus point! In case of emergencies, it can be really helpful if the HVAC company provides a home evaluation.
Response Time and Availablity
One thing that is very crucial at the time of need is to know the response time and availability of the heating and air conditioning repair company you are considering. Emergency repairs need emergency attention. Hence, you must ensure that the company you are working with offers emergency services 24/7. You must also check their response time to emergency situations and how fast they can send their technician. The faster they can respond, the less your damage will be.
Their Services Price and Payment Options
Obviously, price is one of the important factors that we cannot ignore. You must ask for the quotes for the repair service and do a price comparison with other providers. While you obviously want the best repair service, you do not want to end up getting ripped. Hence, you must do your research on whether the company you are opting for is charging you reasonably. If you notice a huge difference between the price quoted by the company you are considering with the market rate, it is better to cut that company off your list.
At Waynes Heating and Air, we offer the best quality repair services at the most affordable rates in town. Our technicians are well-qualified and experienced. Hence, they can take care of all your HVAC issues effectively and instantly.
Learn how we're going to benefit you!

So these are some of the ways through which you can find the best HVAC company for your emergency needs. If you would like to book an appointment with one of our technicians, you may contact us or visit our website for more information.
We have used them for many years. They are the best in town.
- Michele Tetro Conlin