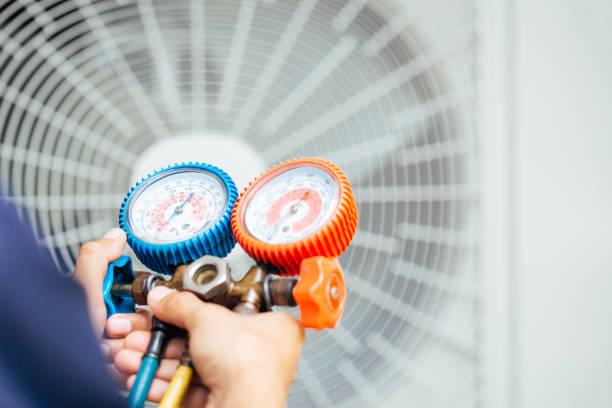 05 2023
The Benefits of Regular Maintenance with the Best HVAC Companies
HVAC systems are one of the hardest working systems in your home. They are the ones responsible to keep your home environment cool in summer and warm in winter. They are resilient but are often taken for granted, and this is mostly because they are out of your sight most of the time.
The only time when HVAC systems get our attention is when the weather starts to change. However, this can prove to be really costly in the long run. Assuming that your HVAC system does not need regular maintenance is a huge mistake, just like any other system. The HVAC system needs to be regularly taken care of in order to work the best. Not only will it help you keep your home environment comfortable, but it will also help lower energy bills.
Homeowners who regularly conduct routine maintenance on the HVAC system get to enjoy a lot of benefits. However, you must select the Best HVAC company to work with to ensure quality maintenance services.
5 Major Benefits of HVAC Maintenance with the Best HVAC Companies
Improved Energy Efficiency
One of the major benefits the regular maintenance of your HVAC system offers is that it helps to lower your energy bills by working efficiently. It helps your system work at the peak efficiency level and reduces the amount of energy wasted.
This will prove to be beneficial not only for you but also for the environment. It will lead to a reduction in carbon footprint and will contribute towards better environmental sustainability.
Better Safety and Reduced Risks
Another huge benefit is that with regular maintenance, the risks of accidents and electrical hazards are decreased significantly. With regular maintenance, you get to identify potential hazards or accidents before they occur. Not only this, but you also get to fix any faulty wiring or loose connections and fix it before they cause an issue.
Longer Lifespan of your HVAC system
With regular maintenance, you get to fix issues before they start making an issue. As mentioned earlier, regular maintenance helps you identify potential hazards. It helps you identify if anything is wrong with your system and fix it in time before it leads to more costly repairs. Not only this but with regular maintenance, your HVAC system is taken care of properly, which in turn will lead to an increase in the lifespan of your HVAC system.
Consistent Comfort
With proper and regular maintenance, your HVAC system will be able to work more consistently throughout the year, and there will be a reduced need for emergency repairs. However, one thing that you must be careful about is to ensure you select the best HVAC company in town for maintenance services.
The reason this is recommended is that if you work with a company that is not reputed enough, it may be that their technicians are not well-qualified or trained enough. This way, they may end up causing more damage to your system or may not be able to identify and fix issues like an expert would. We at Waynes Heating and Air offer quality repair services. Our technicians are certified and well-experienced. Hence, they are able to fix all your issues instantly and efficiently. If you want to learn more about us and why you shall choose us, check out our company page.
Improved Air Quality
The process of regular maintenance involves cleaning the air filters and air ducts of your HVAC system. It is common for air filters and air ducts to catch dust, debris, and dirt. When you regularly conduct maintenance sessions, these filters and ducts are cleaned regularly, ensuring the quality of air. This gives you the peace of mind that the air you're breathing is clean and not hazardous for you or your family members.
So these are some of the benefits of regular maintenance with the Best HVAC companies. To ensure you do not have to bear costly repairs and lower your energy bills while also enjoying improved air quality, you must get your HVAC system regularly cleaned and taken care of.
If you would like to avail yourself of our HVAC maintenance services, you may contact us or visit our website for more information.
Living in the Blue Ridge area, I called Wayne's and they promptly sent out a service technician. He quickly assessed the problem and fixed the HVAC within 15 minutes. I would highly recommend them for any future work. The pricing was also very reasonable.
- Karl Windischmann