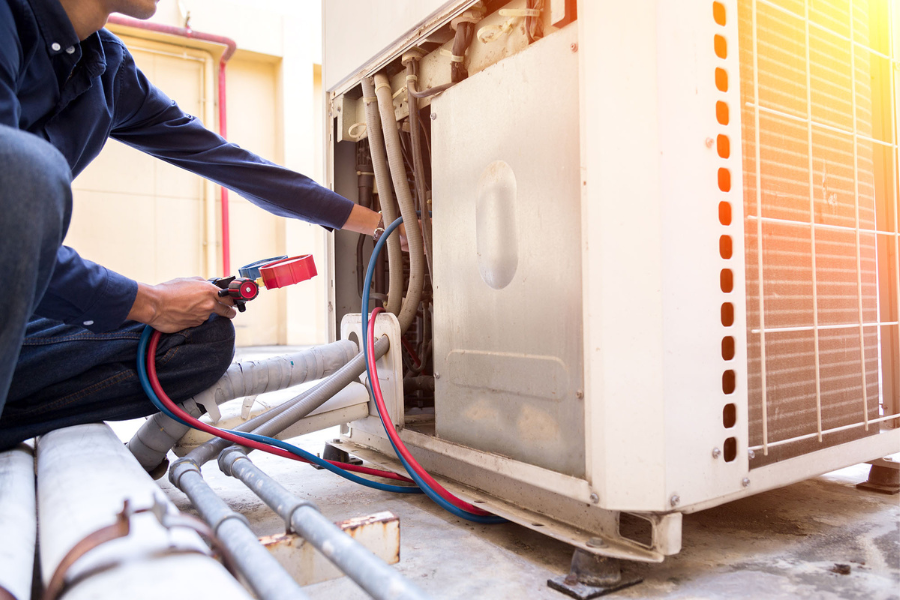 8 November 2023
Is a 24-Hour HVAC Repair Service Right for You?
In most cases, the breakdown of the HVAC system becomes an emergency. You seek 24-hour HVAC repair in Blairsville, GA, to get back to a comfortable environment at home and work. This is what this type of repair service is all about. But a question that will arise is whether this service is worth hiring. It is advisable to comprehend the advantages, such as instant response and little disturbance coupled with costs and the occurrence of emergencies, before engaging in 24-hour HVAC repair services. Readers can obtain more information by reading FAQs & tips from the experts that help them to make the right choice.
Pros of 24-Hour HVAC Repair Service in Blairsville, GA
A 24-hour heating and air conditioning repair service offers immediate assistance, ensuring comfort round-the-clock. It minimizes disruptions to daily routines, providing peace of mind, especially in emergencies. This flexibility is crucial for businesses operating at unconventional hours.
Providing Immediate and Timely Assistance
Firstly, an immediate response is one of the major advantages of a 24-hour HVAC repair service. Emergencies usually happen anytime; thus, having 24/7 service means one's help is never far away. Even on hot summer days and cold winter nights, you can be sure that qualified people who will sort out your HVAC problems immediately are ready to give you a hand.
Minimal Disruption to Daily Routine
HVAC issues can affect your day-to-day activities and, in severe conditions, may even be life-threatening. You won't experience long-suffering because your problem will be solved day and night by our best HVAC company. The swift response and resolution mean you can go back to your regular activities without significant interruptions.
Attaining Peace of Mind
Knowing that you have access to a 24-hour HVAC repair service provides peace of mind. You won't have to worry about extended periods without climate control. This sense of security can be invaluable, especially for families with young children, elderly individuals, or those with health conditions sensitive to temperature changes.
Considerations Before Opting for 24-Hour Service
Before choosing an air conditioning repair service in Blairsville, GA, consider the potential cost, as an immediate response may come at a premium. Assess the frequency of emergencies and ensure such services are available in your area.
Cost Consideration
While the convenience of round-the-clock service is undeniable, it's essential to weigh the cost implications. 24-hour services may come with higher service fees due to the premium placed on immediate response. Consider your budget and assess whether the added expense aligns with your priorities by which you can find the best HVAC emergency service.
Frequency of HVAC Emergencies
We at Wayne's Heating & AC evaluate how often you encounter HVAC emergencies. If breakdowns are infrequent, a standard service with regular business hours might suffice. A breakdown can occur in the dead of night during a sweltering summer or in the midst of a freezing winter. In such situations, waiting for standard business hours to get assistance is not an option. However, for properties with older systems or those located in extreme climates, a 24-hour service could be a wise investment.
Availability in Your Area
Confirm that the 24-hour service covers your location. Some services may have limitations on the areas they serve, so it's essential to verify if they can reach your residence in case of an emergency.
You want to be certain if such 24-hour HVAC repair in Blairsville, GA, can work for you. Providing such immediate relief and peace of mind could be very beneficial, yet one should compare the cost with the frequency of emergencies. You can contact our experts by calling us, emailing, and visiting our website.
Frequently Asked Questions
Are 24-hour services more expensive than standard ones?
While 24-hour services may have higher upfront costs, the peace of mind and immediate assistance they provide can outweigh the expenses.
When should I expect an after-hours HVAC response within 24 hours after calling?
The time taken for response varies, though reliable companies try to get there as quickly as possible, normally within one hour after you have called them.
What if my HVAC issue can wait until regular business hours?
Instead of calling for emergency services that can attract high costs, visiting your dentist for appointments during normal business hours may be cheaper.
Are the services provided 24 hours a day over the weekends and holidays?
The majority of 24-hour HVAC service is functioning throughout the day, even on a holiday. You should contact your local 24-hour HVAC repair contractor in Blairsville, GA, to learn if they provide services on holidays and weekends.
Jeff did a wonderful job replacing our old ac unit. He was courteous and professional. I had to contact him a couple of times before the install and he always got back to me right away. Great customer service and I highly recommend.
- Toni Hobgood