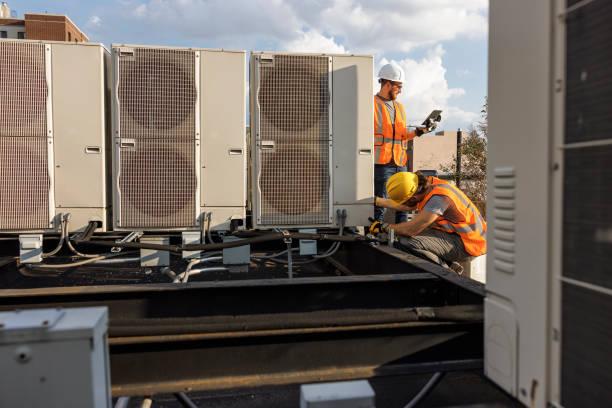 04 2023
Practices for Finding the Best HVAC Company: Tips and Tricks from Industry Experts
As a homeowner, finding the right HVAC company can be challenging. With so many options out there, it can be difficult to know where to start. However, working with a reputable and reliable HVAC company is crucial for meeting your heating and cooling needs.
This article will discuss some best practices for finding the best HVAC company for your needs. Whether you are in need of routine maintenance, repairs, or a new installation, these tips and tricks from industry experts can help guide you in the right direction.
Tips and Tricks to Find the Best HVAC Company
Do Your Research
Before choosing an HVAC company, do your research. Check their website and online reviews, as well as their social media profiles. Look for a company with positive reviews and testimonials from past customers. This can give you an idea of their reputation and the level of service you can expect.
Check for Proper Licensing and Insurance
It is important to work with a company for heating and air conditioning repair that is properly licensed and insured. This protects you from liability in the event of an accident or damage to your property during the course of work.
Ask for References
Don't be afraid to ask for references from past customers. This can give you an idea of the quality of work the company provides and its level of customer service.
Look for Experiences Technicians
Choose a company with experienced and knowledgeable technicians. They should be up-to-date on the latest technologies and able to handle a variety of HVAC issues.
Get Written Estimates
Ask for written estimates from several North Georgia Heating Companies before making your decision. This will help you compare pricing and ensure that you are getting a fair deal.
Consider Maintenance
Many HVAC companies offer maintenance plans to help keep your system running smoothly. Consider choosing a company with a comprehensive maintenance plan to save money and avoid costly repairs down the line.
Look for Energy-Efficient Solutions
Choose an HVAC company that offers energy-efficient solutions to help you save money on your energy bills. They should be able to provide recommendations for energy-efficient equipment and practices.
Ask About Warranties
Find out what kind of warranties the companies for heating and air conditioning repair offer on their products and services. This can give you peace of mind and protect you from unexpected costs.
Comprehensive Services
Look for companies that offer comprehensive services, including installation, maintenance, and repairs. This will save you time and money in the long run, as you won't need to hire multiple contractors to take care of your HVAC system.
We at Wayne Heating and Air offer all kinds of HVAC repair and maintenance services. Whether your need AC installation or replacement services, you can confidently contact us for the best services in town. Not only this but we also offer Heat, Furnace, and Indoor Air Quality services, if you would like to check out all the HVAC services that we offer, you may visit the link.
Emergency Services
Another important factor that must be considered when looking for HVAC companies is whether they offer emergency services or not. Always look for companies that offer emergency services. HVAC system breakdowns can happen at any time, and having a reliable company that can provide emergency repairs can give you peace of mind.
The Location and Service Area
Choosing a company that is located close to your home or business can help ensure timely service and faster response times in case of emergencies.
So these are some of the tips and tricks suggested by industry experts to find the best HVAC company. By following these best practices, you can find the right HVAC company for your needs. Whether you need routine maintenance or a new installation, working with a reputable and reliable HVAC company is crucial for ensuring that your heating and cooling needs are met.
If you would like to avail our HVAC repair and maintenance services, you may contact us to book an appointment with one of our technicians or visit our website for more information.
Jeff did a wonderful job replacing our old ac unit. He was courteous and professional. I had to contact him a couple of times before the install and he always got back to me right away. Great customer service and I highly recommend.
- Toni Hobgood