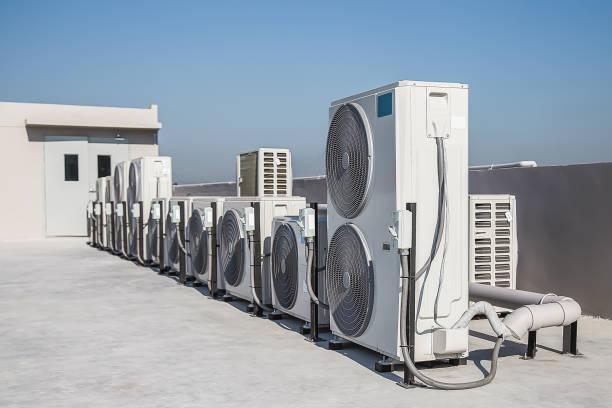 04 2023
What Makes a Company the Best HVAC Company? Expert opinions and customer reviews
As the temperature fluctuates throughout the year, it is essential to have a reliable heating, ventilation, and air conditioning (HVAC) system to keep your home comfortable. However, choosing the best HVAC company to install or repair your system can be overwhelming, especially when you have numerous options to choose from.
To help you find the best HVAC company, we have gathered expert opinions and customer reviews to provide you with valuable insights.
Expert Opinions on Choosing the Best HVAC Company
License and Insurance
The best HVAC company should have a valid license and insurance. The license assures that the company is legitimate, while insurance covers any damages that might occur during installation or repair.
Experience
Experience matters in HVAC services. The right company for heating and air conditioning repair has been in the business for many years and has a proven track record of providing quality services.
We at Waynes Heating & Air have been serving customers for years. Our team of servicemen is well-trained and experienced. For the best HVAC repair services in North Georgia, you can confidently trust us. If you would like to learn more about us, you may visit the link to our company page.
Proper Certification
The best HVAC companies should have proper certification from industry associations like the North American Technician Excellence (NATE) or the Air Conditioning Contractors of America (ACCA).
High-Quality Equipment
The reputed HVAC companies use high-quality equipment that meets industry standards. They also have access to the latest technology to provide efficient and effective services.
Availability of Emergency Services
HVAC systems can break down at any time, and it is important to have a company that offers 24/7 emergency services. This means that customers can call at any time and get prompt assistance from the company.
Up-to-Date Industry Knowledge
HVAC technology is constantly evolving, and the best HVAC companies keep up with the latest industry trends and innovations. They should be knowledgeable about new products, technologies, and energy-efficient solutions.
Energy Efficiency and Sustainability
A good HVAC company should prioritize energy efficiency and sustainability in its operations. They should offer energy-efficient systems and help customers reduce their energy bills. Additionally, they should adopt sustainable practices in their operations, such as recycling and reducing waste.
Customer Reviews on Choosing the Best HVAC Company
Professionalism
Good HVAC companies have professional and friendly staff who communicate with customers respectfully and provide clear explanations of the service being provided.
Fair and Transparent Pricing
The best HVAC companies are transparent about their services, including pricing and the details of the services being offered. There should be no hidden charges or fees. They should provide accurate estimates before beginning work and should be willing to discuss pricing with customers in a clear and straightforward manner.
Customer Service
Customer service is an essential aspect of any service-based industry, and the HVAC industry is no exception. Reputed HVAC companies should provide prompt and courteous customer service, respond to customer inquiries in a timely manner, and provide comprehensive solutions to their HVAC needs.
Maintenance Programs
Regular Maintenace of HVAC systems is crucial to ensure they operate efficiently and effectively. Good HVAC companies should offer comprehensive maintenance programs that include regular check-ups, tune-ups, and cleaning of HVAC systems.
Customer Satisfaction
The best HVAC companies have a high rate of customer satisfaction, with satisfied customers leaving positive reviews. So the easiest way to check if the HVAC company you are opting for strives for customer satisfaction is to check the reviews of the customers, the more positive reviews of the service being provided by the HVAC company, the more satisfied the customers are.
So these are the characteristics that make a company the Best HVAC company according to expert opinions and customer reviews. If you are looking for affordable and high-quality HVAC services, consider us for the best services in town.
For more information, you may visit our website or contact us to book an appointment with one of our servicemen.
My A.C went out over the weekend and its fixed today. The service was fast and technicians are very knowledgeable. I would recommend Wayne's over any other A.C company in Blairsville or surrounding areas. Thanks again for keeping my family cool in this summer heat!
- Crystal Cox