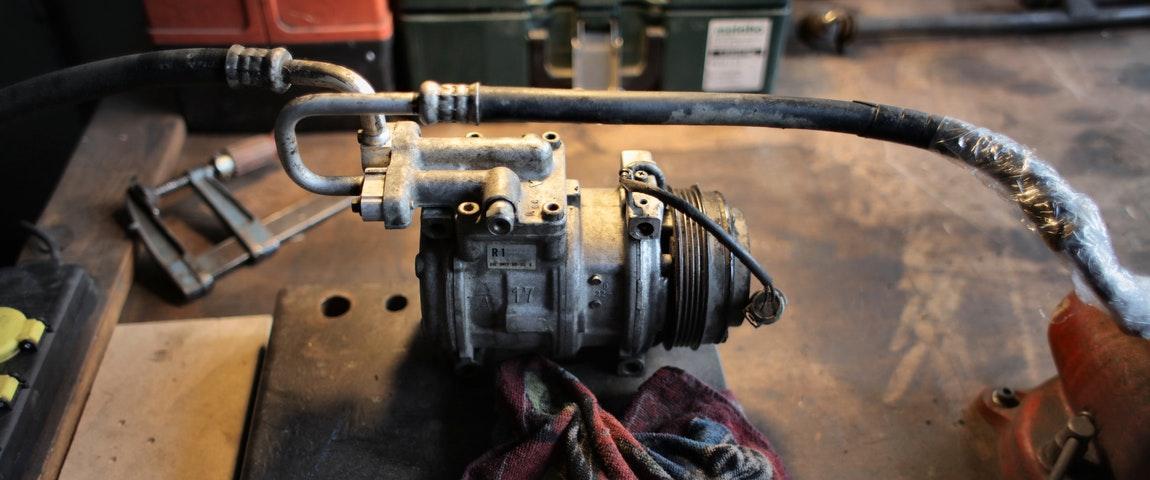 January 2022
Signs That It Is Time to Call for Blairsville GA Heating Repair
Now that it is chilly outside, you must crank up the heat regularly. A properly working heat pump or furnace is crucial to keep the indoor temperature comfortable during winter. Therefore, the homeowners should be aware of the warning signs that they need our effective Blairsville GA heating repair.
We understand that many homeowners encounter these situations where they miss the most obvious signs of the heater getting damaged, as they don't know what signals to look for.
In this blog post has enlisted some of the most common signs that you should be aware of as a homeowner. Keep on reading to know them.
House Isn't Warming Up – Classic Sign You Need Blairsville GA Heating Repair
Are you feeling cold despite the heating system running? Are you experiencing cold spots in different parts of the house? Or the air from the vents is lukewarm? If any of these situations are true, there may be something wrong with your heating system.
These signs can start to occur when there is a fault in some heating parts or a thermostat, which we will discuss in detail later in the blog.
Heating System Is Creating Noises
If you start hearing thumping, banging, squeaking, rattling, or whistling from your heating unit, it is time to consider our Blairsville GA heating and air services. These sounds can be happening due to several reasons. Thumping usually happens when there is an ignition problem, while the squeaking can be due to loose bearing and deteriorating belt. At the same time, rattling is a sign of unsecured ductwork or loose screws.
In any case, you need to call Wayne Heating and Air when the noises start to keep you up at night. This problem is annoying but could also mean a bigger problem that can cause a breakdown in the system.
There Is Problem of Short-Cycling
Short-cycling is an HVAC concept where the heating unit operates for a short time, then shuts off, and starts up after some time. When this starts to happen, it indicates a severe problem within the heating unit.
This phenomenon is usually the first sign of an underlying bigger problem – if you are experiencing call us right away.
Air Duct and House Is Getting A Lot Dustier
As the heating system's efficiency starts to reduce, the performance of the blower will be affected as well. It means the air pressure from the ducts isn't how it's supposed to be. This problem results in the accumulating dust and debris in the ducts or the grates. If you notice it, start thinking about calling for professional HVAC technicians.
Thermostat Is Creating Problems
As mentioned earlier, thermostat issues are one of the crucial signs indicating a problem in the heating system. It is a very common complaint we get from our homeowners, and usually, the root cause is malfunctioning or improperly set thermostat. The primary function of a thermostat is to regulate the heat generated from the HVAC system. However, if it is not doing its job properly, call our Blairsville GA heating repair to help you out.
Dry Hair, Dehydrated Skin, and Brittle Nails
Are dry conditions this year seem a little more drier? If you notice this problem, it could mean that the air in your home is too dry. This may sound unconventional, but your heating system can affect this. A malfunctioning system causes extra dry conditions – and if it is something you are currently experiencing, it is worth calling professionals for help.
These are some of the benefits you'll get with our Blairsville GA heating repair services. To know more details about the repair and maintenance of an HVAC system, move on to our next section of frequently asked questions.
However, before moving forward, take a quick look at our blog: What Are Some Benefits of Timely HVAC Maintenance as Per Wayne Heating and Air to understand the importance of maintaining your heating systems.
Frequently Asked Questions
How do you know if you need a new heating system?
Even if you can't hear weird sounds or see extra dust around the house, the spike in energy bills is another sign to look for. If you think your energy bills are rising without any visible reason, it may indicate that it's time to replace your heating unit. Or you can call our experts for a consultation to know for sure if you need a replacement.
How long should a heating system last?
If you follow a proper repair and maintenance schedule, the heating system can last up to 15-25 years. However, this time can be reduced if you neglect the care routine for your HVAC system.
When should I fix my heating system?
As soon as you start noticing the signs discussed in detail in the previous section, it is time to call professional help to fix the problems occurring in the heating system.
Punctuality, Quality, Responsiveness, Value These guys are amazing!! Had to have a new heat pump and air handler installed and they treated us right. Jeff, Toby and Brad came out and installed our system quickly and efficiently! I can honestly say that I will never use anyone else for our heating and air needs. If you want a quick response and to be treated right, look no further!
- Thea Headrick