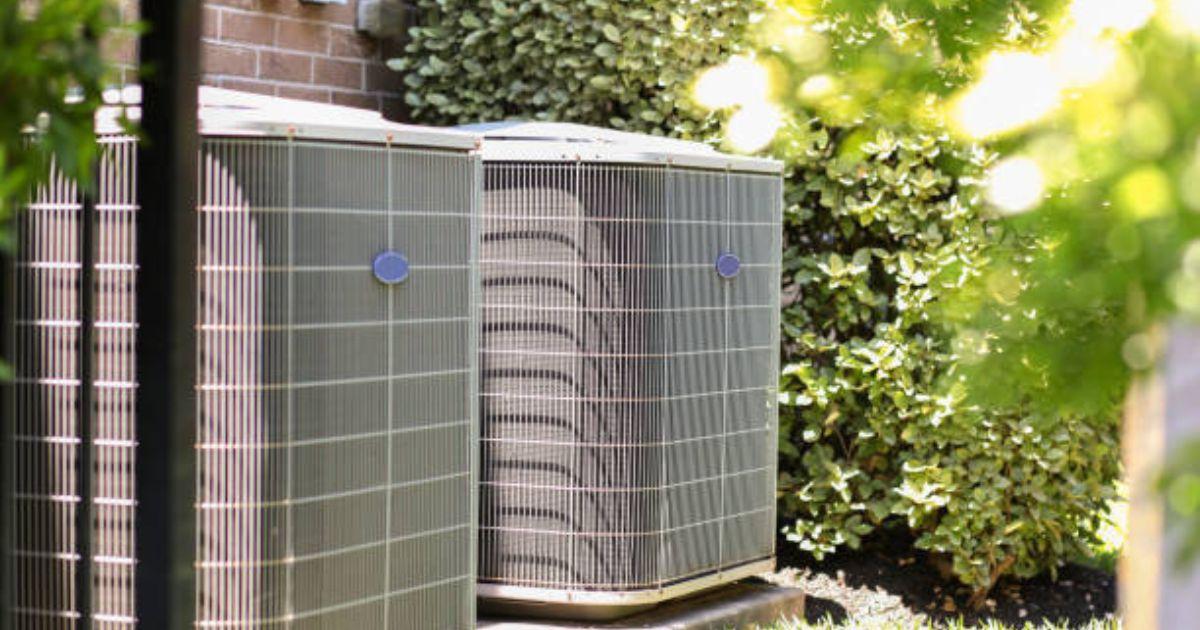 May 2023
Tips to Lower Strain on Your HVAC System by the Best HVAC Company
Daily temperatures skyrocket in the summer season. This is especially true for North Georgia, which is considered to be one of the warmest regions in the United States. Having an HVAC system installed in your home is considered to be a favored thing until the HVAC system breaks down due to the high wear and tear.
You may notice your HVAC system working harder than usual in the summer season to keep your home environment cool, and this, in turn, leads to increased exposure to the wear. If you notice your HVAC system is not working as efficiently as it should, then you may do some of the things mentioned below to lower the strain on your HVAC system.
It is highly recommended by the experts at the Best HVAC Company to conduct regular HVAC maintenance sessions as it helps the system work at optimum efficiency level. There are some other things that you can do as well.
How to Lower Strain on Your HVAC System
Reduce the Impact of Heat Inside Your Home
One of the most effective ways to lower the strain on your HVAC system is to cut down the impact of heat inside your home. Now you may be wondering how you can do that. Well, there are some easy things that you can easily do to lower heat inside your home, such as not using heat-generating appliances (iron, oven, stove, etc.), keeping the windows and the doors of your home closed, Not keeping the lights turned on unnecessarily, keeping the blinds and the curtains closed, etc. These are some of the things that you can do effortlessly to reduce the impact of heat inside your home, which in turn will lower the strain on your HVAC system.
Change Air Filters Regularly
Air filters are the ones that are responsible to keep debris, dirt, and dust away from entering your home as they filter the air that is coming through the HVAC system. However, they tend to get dirty fast, and the dirty air filters may cause your HVAC system to work harder. Therefore, it is recommended by the Heating and Air Conditioning Repair experts to change your air filters every one to three months to ensure your system runs smoothly while also lowering strain on it.
Invest in a Programmable Thermostat
A programmable thermostat, just as the name suggests, helps you adjust the temperature of the room throughout the day. By investing in a programmable thermostat, you can set the temperature of the room according to your needs, based on your schedule, so that it can help lower the strain on the HVAC system.
This way, you can also let your HVAC system take a break at times when you are not at home by setting the temperature higher.
Inspect the Ductwork
Poorly sealed air ducts and vents can cause leaks and cracks, which can take a toll on the efficiency of your HVAC system. Make sure that your ductwork is properly sealed and insulated tightly to protect the air quality. Not only this, but it is also important to clean them regularly other wise you may face emergency issues.
Seal Air Leaks
Air leaks can cause the air from your home to leak, which makes it harder for the HVAC system to maintain a consistent temperature. Hence, it is recommended to seal leaks around doors, windows, and other areas of your home so that it can help lower the strain on your HVAC system and save energy.
So these are some of the tips recommended by the experts at the best HVAC company to lower the strain on your HVAC system. Another thing that you must be careful about is to ensure you get quality repair and maintenance services from a reputed HVAC Company.
We at Waynes Heating and Repair offer high-quality HVAC repair and maintenance services at the most affordable rates in town. Our technicians are highly qualified and well-trained. Hence, they can solve all your HVAC issues instantly and effectively. If you would like to check out our service areas, you may visit the link.
If you would like to book an appointment with us, you may contact us or visit our website for more information.
Wayne was a very nice guy. He was on time with quotes and installation. He did about 5 years ago.
- AbrB Services, Corp.