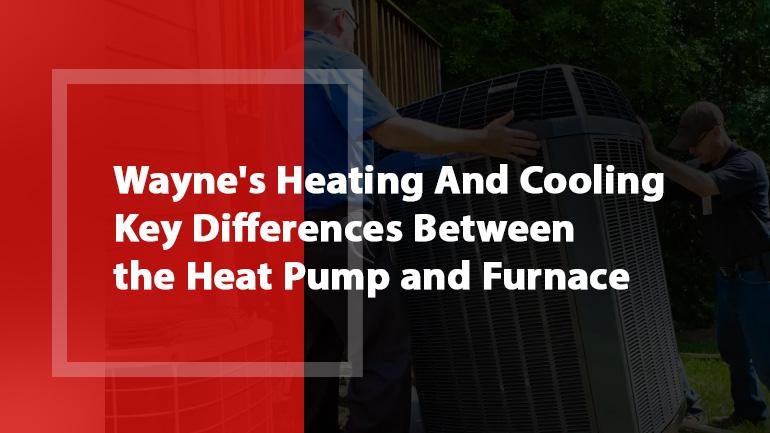 November 2020
Wayne's Heating And Cooling: Key Differences Between the Heat Pump and Furnace
Here in Georgia, it is not uncommon for winters to get extremely cold and as Christmas time approaches, so does the need for heating systems. At Wayne's heating and cooling, we deal with two major heating solutions the furnaces and heat pumps. While most people are aware of furnaces, there isn't a lot of awareness about heat pumps. A lot of people also ask about the critical differences between a furnace and a heat pump. To clear out these confusions, we will tell you about the major differences between these heating options, so keep reading.
Differences in Usage Scenarios for Furnaces And Heat Pumps
Reputed air conditioning repair and installation companies like us have experience dealing with both furnaces and heat pumps. The most significant difference between both of these heating options is their ideal usage scenarios. Furnaces can be used even during below-freezing temperatures because they produce their heat by either burning fuel or electricity. In comparison, heat pumps transfer the heat from the outside to your home. So as the outdoor temperatures fall significantly, there is less heat to draw from the outside, and that is where heat pumps start to fail. This is why we recommend you always consult your local air conditioning installation and repair technician to help you decide whether a heat pump can handle heating needs in your area.
Differences In Multitasking For Furnaces And Heat Pumps
Another significant difference between furnaces and heat pumps is the multitasking feature. While a furnace can only heat your home, a heat pump can do both cooling and heating functions for you and can be used all year round. So if you want a heating system that works like an HVAC cooling system during summers and can heat your home during winters, then a heat pump is an excellent option for you. If someone looks at the outdoor unit of a heat pump, they might mistake it for an outdoor unit of an AC. Since both AC and heat pumps work similarly, you can install a heat pump for your heating and cooling needs.
Energy efficiency differences between heat pumps and furnaces
Heat pumps are hands down the more energy-efficient option if the outdoor temperature doesn't fall below 30 degrees. However, as soon as the temperatures drop below this range, a heat pump will have to use extra electricity to pump heat into your home, and that is where it starts becoming less energy efficient. On the other hand, while a furnace might not compete with the energy efficiency of a heat pump at moderately cold temperatures. They are the more energy-efficient option for frigid temperatures.
We hope this article helped differentiate the two popular heating options. If you are tired of Googling affordable HVAC repair near me but can't find a trustworthy company, simply contact us at (706) 444-0007.
Living in the Blue Ridge area, I called Wayne's and they promptly sent out a service technician. He quickly assessed the problem and fixed the HVAC within 15 minutes. I would highly recommend them for any future work. The pricing was also very reasonable.
- Karl Windischmann